How to keep your car organised

Updated 9 Oct 2019
Jason Unrau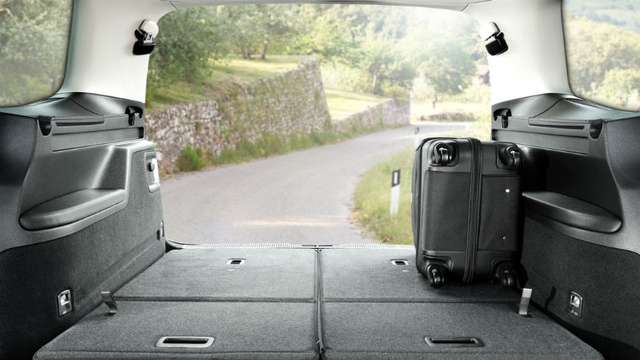 These days we're all constantly on the move.
And no matter what you're doing and where you're going, your car is most likely to be your preferred method of transport.
It also seems to be the place where all the clutter you accumulate throughout your day ends up.
Papers from the office, takeaway containers and cups from dinner, and your tennis racquet from your match in the evening wind up in the boot or backseat.
Keeping your car tidy and orderly improves your vehicle's appearance, and a clutter-free car has less distractions and hazards while you're driving.
Here are some helpful tips to maintaining a tidy car interior!
Declutter Your Interior
All the loose items and rubbish from inside your car needs to be removed and sorted.
Don't forget about the boot either.
Dispose of all the rubbish responsibly, then decide which remaining items need to go back into your car.
Anything else that doesn't belong in your car should find a new home.
Items that you'll probably want to keep in your car include your owner's manual, first aid kit, fluids for your car, and car registration and insurance.
Put Your Boot in Order
Your car boot isn't meant to be a storeroom. Its purpose is to carry utilitarian items and cargo.
Remember, it may not be totally watertight, so stow your car fluids in a bin with a solid bottom in case there's a spill or leak.
Keep any dry items in a bag to prevent water damage. Also, carry an emergency kit with a change of clothes and extra footwear, especially if you're travelling long distances or out of familiar territory.
Purchase a boot organiser to keep your boot neat and tidy. You can find a variety of styles at automotive stores such as Supercheap Auto.
Organise Your Car's Interior
Having removed all unnecessary items, you can begin to sort the remaining belongings and put them away:
Keep paperwork on hand and easily accessible.


A visor-mounted organiser is great for paper items.


If you have a parking permit for home or work (or both), the glove box or behind your visor are handy places to keep them.


Put bulky items in the glove box or centre console.
It's a great place to tuck away unsightly napkins, paper pads and pens, or even your gloves. Your sunglasses case can reside in there too.


When not in use, your phone charging cable should be put away also.


Purchase seat back organisers.
If you have children, you know how much stuff they can accumulate in the back seat. Everywhere. All the time.
Buy organisers that hang on the backs of your front seats with slots for all your childrens' items. Their colouring books, markers, games, and toys can have a dedicated home here.

Encourage your children to tidy away their toys, books and belongings before they exit the vehicle.
Keep your car interior and boot organised and tidy. It can take a few hours and a couple of dollars to get everything in order but it's well worth the effort.
Once a big clean out is completed, it takes just a few minutes to maintain an organised car by tidying up once a week or so.
Now, imagine a seamless segue here…

Right. AutoGuru lets you search, compare and book from over 1600 qualified mechanics across Australia. Boom!

Jason is a Canadian automotive content writer with a background in the auto service industry, but he's been hooked on cars and mechanics since childhood.
One of his first cars was an '80 Mazda RX-7 that's sorely missed to this day. A '68 Ford Torino GT, a '66 Ford Country Squire Woodie station wagon, and a '96 Suzuki GSX-R 750 have spent time in his fleet of cars, bikes, and trucks over the past two decades.
Jason's pride and joy is under construction – a turbocharged '88 Mazda RX-7 convertible. Also on his resume is CASCAR official certification.