Car servicing: the extra costs explained

Updated 27 Aug 2019
Rachel White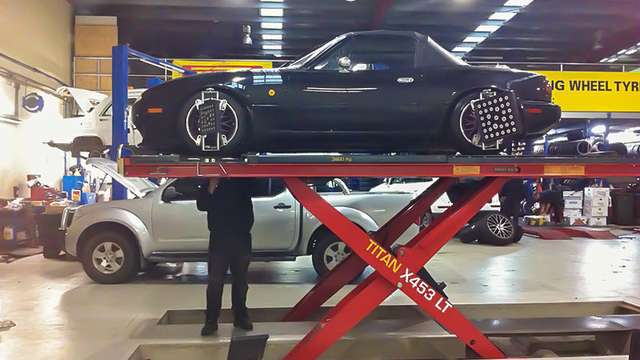 So you book your car in for its log book service, and at the time of booking, or when dropping the car off, you're asked if you want additional service items done.
Or later you get that dreaded phone call letting you know they recommend other items should be carried out that were not booked, or not part of the log book service schedule.
Here's a rundown on what some of those things might be, and what you need to know.
Additional suggested items
Here are some suggested items you may choose to add that are not compulsory to retain your warranty as part of the log book schedule:
• Tyre rotation and balance
• Wheel alignment
• Wiper refill replacement
• Airconditioner re-gas
• Fuel treatment
These are suggestions for safer, smoother, more comfortable and more economical driving.
Are fluids included?
As part of any service, your car will go through standard checks. This includes the checking of fluids such as:
• Clutch fluid/transmission oil
• Brake fluid
• Power steering fluid
• Differential/transfer case oil
• Coolant
In some instances, particular fluids will need replacing at certain time intervals, depending on your driving and how you use your vehicle.
There are various types of fluids that will have different replacement intervals. For instance, your coolant may need to be replaced every 12 months and your transmission oil may be every 24 months.
Due to these fluids having a 'timed' life you can't always associate it with a service interval based on kilometres driven.
This is why the mechanic may suggest extra serviceable items. These items will be mentioned in the log book service information but as a sideline specifying at what time intervals they should be replaced.
Most mechanics will check these fluids first to check the efficiency and consistency, and advise if they definitely need to be replaced.
Will the mechanic call me if there is any additional work required?
As long as you haven't given the mechanic the go-ahead to fix everything when you drop the car off then yes, the mechanic is required to contact you before going ahead with any additional items not quoted.
They are not to go ahead with any additional expense unless you have agreed to do so.
When dropping your car off it is always good practice to remind the workshop not to do anything extra until they have spoken to you and make sure you give them a phone number that you can be easily contacted on.
Be aware that the mechanic may choose not to stamp your log book unless everything that is required within that service schedule has been done.
Get empowered, have a read of your logbook, or make sure you have an itemised list of what is being done for the price you have been quoted.
Any essential service items will be mentioned in your car's logbook. That way you are prepared and in the know. If the mechanic mentions anything not listed in the log book, they should tell you if any additional items are necessary for your own safety, comfort, or longer-term economy.
Wear and tear items
Wear and tear items are components of the vehicle that get damaged, deteriorate or break at various time intervals due to natural and inevitable ageing and extended use.
Some wear and tear items may not be covered under warranty and there is generally no period of time stipulated on when these items are to be replaced.
If the mechanic has to replace wear and tear items then you can ask the mechanic to keep the parts in question so you can physically see they required replacement before you pay the invoice.
These can be items such as brake pads, drive belts, bushes etc.
Conclusion
The majority of mechanics will only do what is necessary, with reliability and your safety at front of their minds. Their objective is that your car runs well, so you are happy, tell family and friends, then return for many more services to come. 
Now, imagine a seamless segue here…

Right. AutoGuru lets you search, compare and book from over 1600 qualified mechanics across Australia. Boom!
Image credits: Car on hoist Dronsfields Mercedes, Wheel alignment Jonno Sea

Rachel spent her early adult life around cars, motorsport and hands-on with her own cars. This interest moved into various careers within the Automotive industry. Joined with her passion for writing, Rachel loves putting the two together to share her experience, so we can all become AutoGuru's.