Need an Air is Not Coming Out of Vents Inspection?
Get roadside assistance or find specialists near you.

Australia's #1 booking site for car services & car repairs
Book now, pay later Interest-free payments
Transparent prices no surprises
Air is not coming out of vents inspection
*Available at select service providers. T&Cs apply.
Average rating for Air is not coming out of vents inspection
starstarstarstarstar_half
4.6 • based on 51 reviews of 47 businesses
Air is Not Coming Out of Vents Inspection
Should I be worried about no airflow through vents?
The Heating, Ventilation and Air Conditioning (HVAC) system on a modern vehicle is a complicated system that allows hot and cold air to pass into the cabin, as well as filtering out any harmful bacteria from the outside air.
This air flows through the vents into the cabin, as well as being directed to the windscreen and through vents under the dashboard into the footwells.
When this air isn't making it into the cabin, levels of  comfort and safety drop, and this is when an inspection to determine the cause is needed. 
How do the air vents operate?
Fresh air is drawn into the cabin through the cowling underneath the windscreen.
This air is then filtered through a cabin filter (also known as a pollen or air conditioning filter) before making its way into the cabin, where the blower motor passes it into tubing leading to the vents that are selected via the HVAC controls.
Common reasons for no airflow through vents
Failed Blower Motor:
If the blower motor fails, there will be no way to circulate the air through the vents and into the car.


Blocked Cabin Filter:
A blocked cabin filter will cause a restriction to the airflow coming into the vehicle, which will limit the amount of air the blower motor can circulate through the vents.


Failed Fan Speed Resistor:
A failed fan speed resistor will not provide the correct amount of power to the blower motor. This will limit the airflow through the vents.


Mode Selector stuck or failed:
If the mode selector is stuck on windscreen or feet, you may not feel any air coming out of the vents.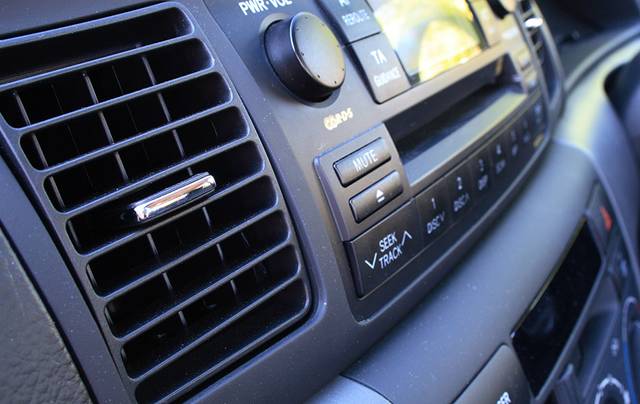 How is the inspection performed?
A qualified technician or auto electrician will inspect the cabin filter for blockages, and also check the operation of the blower motor and fan speed resistor.
A quote for any repairs or replacement will then be provided, if required.
How important is having your HVAC system inspected?
Having no airflow into the cabin can seriously impact both the safety and comfort of you and your passengers.
Fresh air coming into the cabin reduces the amount of carbon monoxide inside the cabin, which helps reduce drowsiness and keeps you alert behind the wheel.
It also allows cooling of the cabin on hot days and heating on cold days, increasing passenger comfort.