Need a Power Windows Not Working Inspection?
Get roadside assistance or find specialists near you.

Australia's #1 booking site for car services & car repairs
Book now, pay later Interest-free payments
Transparent prices no surprises
Power windows not working inspection
*Available at select service providers. T&Cs apply.
Average rating for Power windows not working inspection
starstarstarstarstar_half
4.7 • based on 107 reviews of 90 businesses
Power Windows Not Working Inspection
What Are Power Windows?
The windows in your car play a major role in the daily life of your vehicle, whether it's winding them down to grab your food at the drive-thru or letting some fresh air into the cabin.
So, when you push the down button and nothing happens, panic can set in.
`How will I get my order!?' you will think to yourself, and that's where AutoGuru comes in.
How Does The Power Window System Work?
The power window system in a vehicle is made up of a number of components, including the window switch, window regulators and window motors.
Wiring joins them all together.
When the window switch is operated, it closes a circuit and provides power to the window motor which either raises or lowers the window depending on the direction the switch is operated.
If any one of these parts fails, the window will cease to function.
Common Power Window Issues
Failed Window Regulator: The window regulators role is to allow the window to move up and down freely, using either a cable or scissor arm driven by a window motor. These can fail due to cable breakage, gear failure or damaged gears where the motor bolts to the regulator.
Window Motor Failure: The window motor is what provides the window regulator with drive to move up and down. If the part fails, the regulator will be stuck and the windows won't operate.
Failed Window Switch or Broken Wiring: If the window switch fails or breaks, it will be unable to control the flow of electricity to the window motor, preventing the regulator from operating.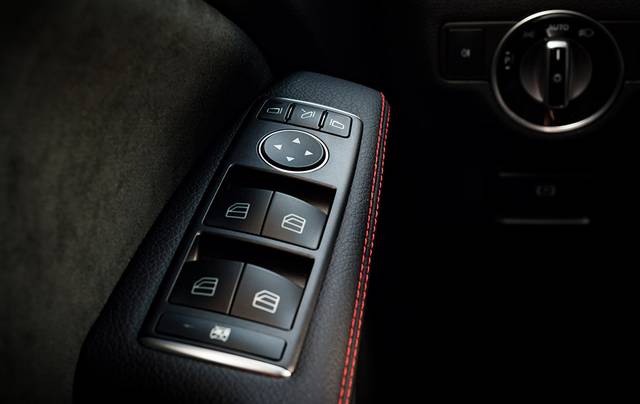 How Is A Power Windows Not Working Inspection Carried Out?
Our mechanics will inspect all components of the power window system, including switches, wiring, regulator and motor to determine the problem, and a quote will be provided to carry out any repairs, if required.
 
Why Is It Important To Have Your Power Windows Inspected?
Power windows are important for occupant safety as well as comfort.
Being able to operate the windows to escape the vehicle in the event of an emergency is an important safety feature and shouldn't be overlooked.
It is best to have your power windows inspected as soon as possible when they aren't operating correctly.