The 10 Best Mechanics in Adelaide 2023

Updated 21 Jul 2023
AutoGuru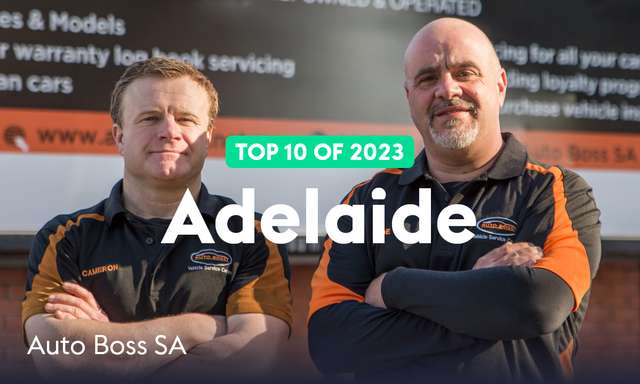 Meet Adelaide's top 10 highest-rated mechanics in 2023!
Let's face it, most of us don't know everything there is to know about our cars' mechanical well-being, and who can blame us?
Becoming a fully qualified mechanic takes years of hard work and constant training.
That's why today, we're here to recognise the Top Mechanics in Adelaide.
Last year, AutoGuru partner mechanics in Adelaide quoted $6.3 million worth of services and repairs for AutoGuru customers, to help them better care for their cars.
We're here to recognise the Top Mechanics in Adelaide, who went above and beyond to consistently deliver fantastic service experiences to their customers.
#1 Auto Boss SA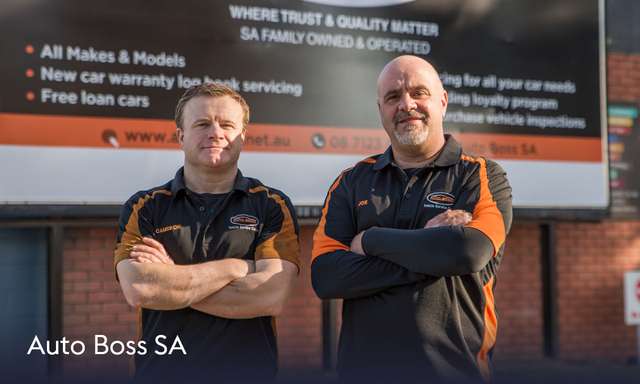 Percent of 5 star ratings in 2022 - 95% 
We are delighted to announce that Auto Boss SA has been rated the top mechanic in Adelaide for 2023!
Located in Torrensville, they provide expert auto repairs and installations including brakes, suspensions, clutches, and more with over 50 years of experience. 
Free loan cars and convenient pick-up and delivery services make servicing simple and convenient.
Customers love Auto Boss's honest workmanship at competitive prices using quality brands, - exemplified by the 95% of customer ratings that were 5 stars last year, that's amazing!
"Annual service for my Mercedes Benz. Excellent service and communication. Honest prices and expert knowledge. Joe called me before going ahead with any work. Car is now performing perfectly. Thanks again." - Julian
% of 5 star ratings in 2022 - 93%
Tat Auto Service is your go-to provider of reliable and experienced auto care including European, suspension and 4x4 specialist knowledge.
With more than 15 years in the automotive industry, their family-owned business delivers superior workmanship on a wide range of cars, 4WDs, vans and entire fleets! 
Their certified mechanics are trained to guarantee quality results. Tat Auto Service understand how important it is for customers to be satisfied. 
They won't rest until you're happy and that is reflected in 93% of customers giving them a 5 star rating last year.
"Great service, super fast & efficient. Will definitely be recommending them to friends & family." - Vanessa
% of 5 star ratings in 2022 - 90%
Aldershot Service Centre has been in operation for over 6 years and they're ready to make sure your car stays in top shape! 
Specialising in air conditioning, brakes and suspension repair for diesel vehicles, petrol cars or hybrid vehicles - you name it.
Ben and Amanda are dedicated to providing quality service with each visit; from hassle-free loan cars and waiting rooms equipped with TV & WiFi...to making a difference in keeping future reliability intact on every job they do.
And that's why 90% of customers rated them 5 stars last year – proving their incredible work ethic!
"Fantastic service, and everything was completed in a good time frame. The staff is extremely helpful and friendly." - Jim
#4 MJ's Mechanical & Tail Shafts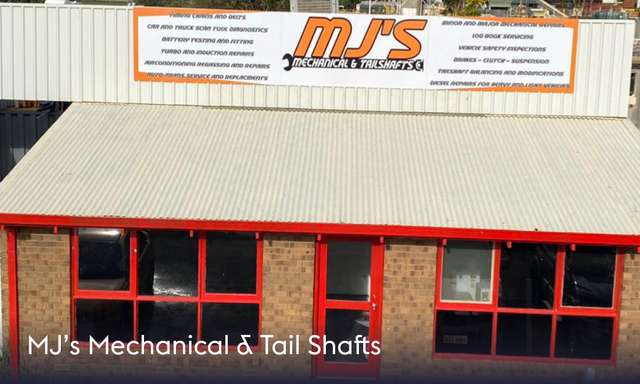 % of 5 star ratings in 2022 - 90%
MJ's Mechanical & Tail Shafts is a trusted automotive workshop in the outer Northern suburbs of Adelaide in Evanston, SA. 
Michael and the team offer a wide range of services and repairs for all types of vehicles, including air-conditioning re-gassing and exhaust repairs. 
Their team are highly experienced and qualified to service and repair all makes and models, no matter how big or small the job may be. Plus, they use the latest diagnostic scan tools to get your vehicle back on the road as quickly as possible. 
90% of customers rated MJ's Mechanical & Tail Shafts a 5 star, it just goes to show that you can't go wrong when you provide consistently friendly and reliable service.
"Exceptional customer service, from the owner/manager through to staff. Courteous and helpful, I have no hesitation recommending MJ's Mechanical and Tail Shafts. I take both my 4WD and BMW to them and very happy with the results." - Nicolle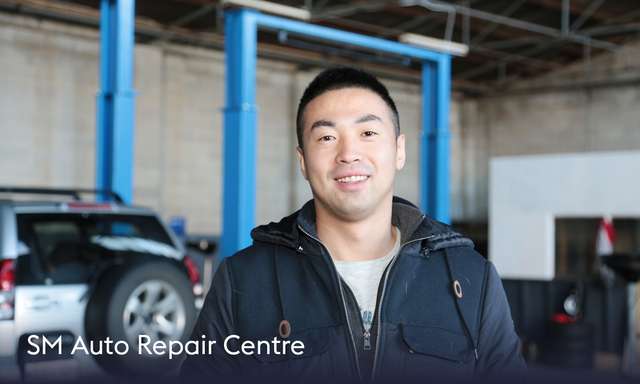 % of 5 star ratings in 2022 - 88%
Max and the team at SM Auto Repair Centre provide quality car services and repairs at an affordable price. Their team of experts are dedicated to providing customers with the best possible service, and they'll go the extra mile to make sure you're happy with the results. 
They offer a range of services, including car servicing, battery replacements, tyre fitting, brake and suspension repairs, and crash repairs. Plus, they have loan cars available while your vehicle is being serviced, as well as a waiting room.
They also offer a free computer scan and vacuum as part of a service. 
That's why 88% of customers rated them 5 stars last year. Check out this review from a satisfied customer.
"Great services and so friendly. Finished servicing the car faster than I expected and was very professional. I will definitely recommend friends to come here." - Cuong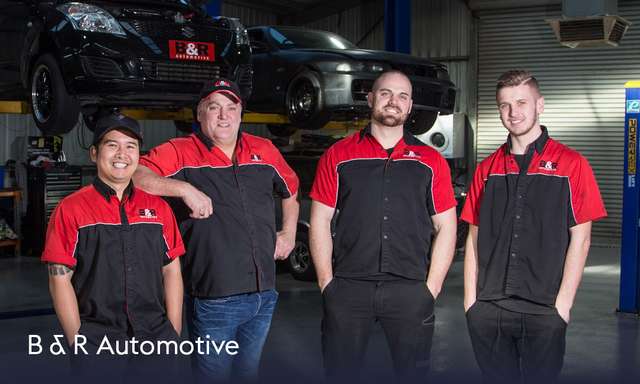 % of 5 star ratings in 2022 - 87%
Bo and his team at B & R Automotive have certainly earned their place in the top 10 – they make vehicle servicing easier than ever with fast repairs, complimentary vacuuming and loan cars. 
With a strong history of trust between customers and technicians built up over many years, their one-stop shop is a reliable maintenance solution that won't break the bank!
Their team set out to make it as easy and smooth as possible for their customers and their decades-long expertise ensures trustworthy repairs so you know there is one place where all your vehicle needs are taken care of quickly.
And, they chose quality brands like Bendix for brake repairs.
That's why 87% of B & R Automotive's customers rated them 5 stars, and left a great review, like this one.
"Very welcoming guys. Looked at everything I had concerns about and advised me they didn't need replacing for 80k km's more. Service done on time. Car was washed and vacuumed for free. Will use these guys again. Happy as" - Karen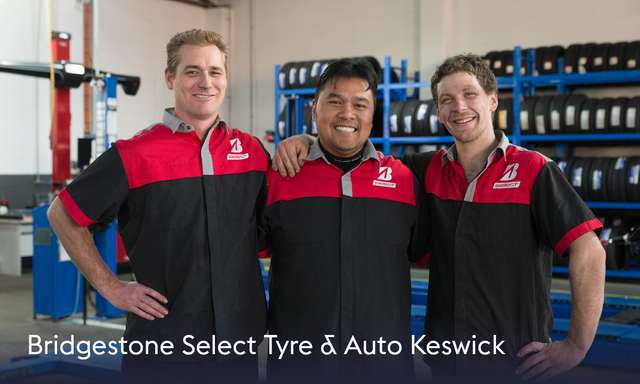 % of 5 star ratings in 2022 - 85%
Naz and the skilled team at Bridgestone Select Keswick provide superior automotive and tyre services to accommodate your individual needs. 
Offering an exhaustive selection of high-grade tyres for cars, SUVs, and 4x4s as well as a full range of other tyre services – but they're more than just experts on tyres! 
They also specialise in car servicing and repairs such as clutch, suspension and brakes, with quality brands like Bendix being used. 
On top of that, they have a warm reception area. Loan car and excellent customer service. That's why 85% of customers rated them 5 stars last year.
"Very professional team and great customer service, manager is always willing to go the extra mile to help you out also." - Scott
#8 Southern Performance Centre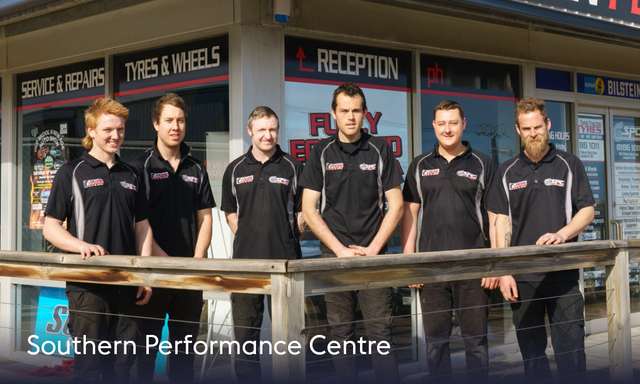 % of 5 star ratings in 2022 - 85%
Southern Performance Centre in Lonsdale SA are automotive and performance experts! Boasting over 20 years of combined industry experience, they provide comprehensive solutions to all makes and models. 
Their large, fully equipped workshop offers mechanical repairs, tyres, wheels and alignment services at competitive prices alongside helpful amenities such as a loan car service, drop-off facility and even tea and coffee in the waiting lounge! 
Hayden and the team make sure you receive prompt yet professional attention - offering honest workmanship. That's why 85% of customers gave Southern Performance Centre 5 star ratings and awesome reviews, like this one.
"My experience with these guys is exceptional highly recommend Southern Performance Centre for their customer service, attention to detail, and going above and beyond." - Andrew
#9 Bridgestone Select Smithfield Plains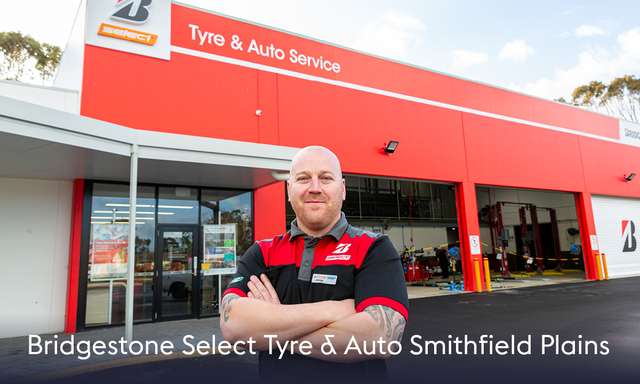 % of 5 star ratings in 2022 - 82%
Bridgestone Select Smithfield Plains offers a one of kind experience with customer service which is why they're in the Adelaide top 10. 
From finding the right tyre for your passenger car or four-wheel drive, to having expert technicians take care of mechanical repairs and wheel alignments - you'll be sure to leave feeling satisfied! 
And when it's time for servicing, weekend warriors can rest easy knowing these guys are open six days per week. 
Experience the exceptional customer service at Bridgestone Select Smithfield Plains and let Jamie and co take care of your car while you wait in their comfortable reception area. 
Perhaps you'll be giving them a 5 star rating like 82% of last year's customers did.
"Wow great service by Jamie. Went above and beyond to fix my Barina. Definitely recommend this place. Thanks guys." - Belinda
#10 Churchill Automotive & Tyre Service
With over 25 years of experience in the automotive industry, Bill and the team at Churchill Automotive & Tyre Service provide Kilburn and inner North Adelaide drivers with a reliable solution for all their motoring needs.
Whether you need European car repairs or brakes and tyre services, they're an RAA Approved Repairer so you can feel confident your vehicle is being expertly taken care of. 
Whether you utilise their drop-off service or not, you can relax in their waiting lounge, drink complimentary tea and coffee, and drive off with confidence.
With 78% of customers choosing to rate Churchill Automotive & Tyre Service 5 stars last year you know your in good hands. Check out this review.
"This place has always been great with service and customer experience. They really care about everyone that walks in and always try to resolve any issues affordably when possible and promptly." - Kenny
--
There we have it, our Top Mechanics in Adelaide is done for another year! Read reviews, get free quotes, and

book a local Adelaide mechanic

online 24/7 on AutoGuru.

AutoGuru is Australia's largest online marketplace for booking automotive services.
We've got a passion to remove the stress, hassle and ambiguity from booking automotive servicing and repairs, both for the mechanic and the motorist.