Why you should get your car serviced on time

Updated 25 Jan 2023
Bruce McMahon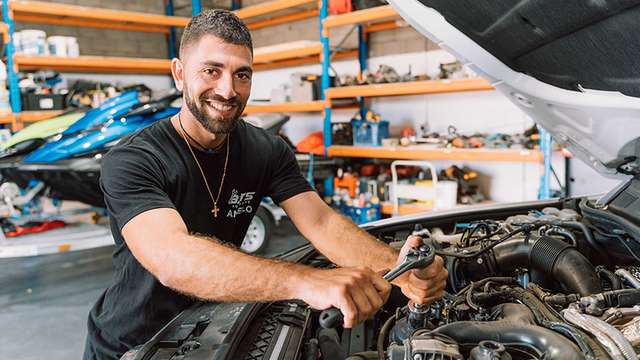 Car servicing can be confusing. How come some cars have longer service intervals? When and where can I take my car? Can I use non-genuine parts?
The best general advice - for roadworthiness, warranties and resale - is to stick by the vehicle's handbook.
That doesn't mean it has to be serviced by the car's dealer but it does mean you need to follow the manufacturer's guide.
Do it by the book.
On time service
Many manufacturers want their cars to be serviced every 10,000 kilometres or 12 months.
Some have shorter time, rather than distance, intervals; some now allow longer schedules while others could need to be seen more frequently because of workloads and conditions.
Those longer intervals on certain new machines come about through new engine technologies and engineering.
But it should all be in the handbook, so read up and stick to the service schedule.
Missing, or delaying, a service may not affect immediate day-to-day operations but could lead to serious issues down the track, could mean the vehicle isn't safe and could well void any warranty.
Where to go
Cars can be serviced, and the warranty kept safe, by any qualified mechanic and often this may be more convenient than heading off to a dealer's service department.
Today of course there are many capped-price service deals offered by manufacturers and a dealer's service department should have the latest tools, and parts, on hand.
Some roadside assistance programmes may depend on having the vehicle serviced at a franchised dealer.
Always remember, wherever the car is serviced, to have the maintenance book stamped and signed for a complete history.
This is important for the vehicle's warranty and resale.
What parts to use
While a vehicle is under warranty, most spare parts should be genuine factory parts.
These may be more expensive than a generic spare but should fit better, work better and will keep the warranty safe.
There could be exceptions - oil and oil filters for example - could be non-genuine as long as their specifications meet, or exceed, the car manufacturer's original specifications.
Perhaps best here to bear the extra cost up front for peace of mind and rather than having a mechanical issue, and then an argument about warranties, further on down the road.
Warranty work
While any registered mechanic can service your vehicle, any warranty work has to be carried out by a franchised dealer or their agent.
There's little argument there.
To track down the best place around the country to have your car serviced on schedule and by the book - head on over to AutoGuru to get instant quotes and book online!

Bruce McMahon is a Queensland-based journalist who's spent a fair slice of his career dealing with automotive matters.
His first car was a 1949 Riley Roadster, followed by a mix of machinery from Porsches to Jeeps, Alfa Romeos and Range Rovers through to the current four-wheel drive Mazda ute.
He's driven the Nurburgring and the Tanami Tracks.