Which car service should I choose?

Updated 22 Feb 2023
Paul Mannens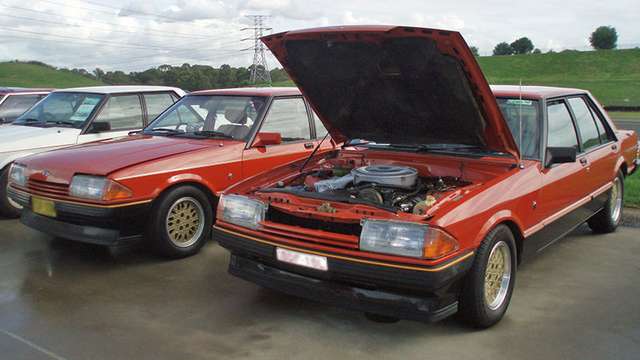 So, you need to have your car serviced?
When you make enquiries to have a service carried out on your vehicle, you're typically presented with terminology like 'minor service', 'interim service' or 'major service'.
If you're following the car's logbook servicing schedule this is perhaps not so important, as the strict service regimen recommended by the vehicle manufacturer generally takes into consideration all areas of the motor vehicle. By doing this, most items deemed important are dealt with, as either recommended mileages or time milestones have been reached.
The difficulty in deciphering the variations in servicing between minor, interim, and major car services become more confusing to those customers who have moved away from, or elected to not follow the vehicle manufacturers' recommended service schedule.
The dominating factor that generally influences this choice is cost. Let's face it, as much as we need reliable and safe vehicles, the cost of performing a vehicle service can be a substantial burden to many.
The three types of car service explained
Let's get a basic idea of what each type of car service includes. These interpretations are based on my thirty years (plus) of experience in this industry.
What is a minor car service?
Also known as a basic service, or a general service, a minor service will generally consist of replacing the engine oil and engine oil filter. These would be the only "parts" used in this service, with any additional parts required subject to being assessed as faulty and replaced only with authorisation from the customer.
The minor service should also include an under-body and under-bonnet safety inspection. The inspection process does not generally take a great deal of time, although there are always exceptions to the rule.
The vehicle fluid levels should be checked, as should the brakes, tyres, and operation of the lighting system.
Your mechanic should by now have a very good understanding of the overall mechanical condition of the vehicle, and the service cost — for most cars — will be between $150 and $300.
What is an interim car service?
This term is one we see much less frequently in recent times, mostly being used when performing an engine oil and engine oil filter change in between what the vehicle manufacturer set out as their normal service intervals.
This oil change may be performed additionally to normal services if the vehicle was operated regularly under harsh conditions, such as prolonged operation in a dusty environment, towing a heavy caravan or trailer, racing, etc.
This interim service may not have included any additional mechanical checks at all unless a specific item required attention because of the operating environment.
What is a major car service?
The term major service is the most confusing of all, and to be perfectly honest has most mechanics reaching for the car's service manuals and scratching their heads, trying to determine at which mileages various components need to be replaced. These recommended mileages vary so greatly from one car maker to another, that trying to formulate some sort of general replacement interval for items such as spark plugs, timing belts, cabin filters, fuel filters, etc. is nigh on impossible.
This service will always include an engine oil and engine oil filter change, but the make-up of the rest of the 'major' service can involve potentially thousands of dollars in additional work. My advice is to request exactly what is required as additional items in the major service from your chosen repairer as well as an estimate of overall cost.
Service booked? Some things to keep in mind
You have the right to know a reasonable estimate of your service cost prior to commencement, to avoid unpleasant surprises when you come to collect the vehicle afterwards. Your mechanic should always contact you prior to carrying out repairs or procedures further to the service type you've requested. This contact should be to seek your authorisation to proceed with additional work and to estimate or quote the additional cost if you desire to know.
A vehicle booked in for service with a repairer for the first time should not necessarily be treated as 'one with the lot'. Just because the new mechanic has never worked on your car, that doesn't mean they should assume that items such as timing belts, fuel filters, spark plugs, cabin/pollen filters, etc. require replacement.
Logbook stamped
AND

 receipts kept?

Your mechanic should always check in with you to understand whether or not you have a detailed service history of your vehicle. The best records of service history are actually the invoices you've been given when paying your service bills. These invoices will detail all the service parts that have been fitted or replaced so that your new mechanic can accurately determine if a part really does need replacement rather than simply assume it hasn't been.

Mechanics do not place a great deal of credence in the vehicle's own service books, as these are rarely kept accurately. Showing the mechanic your previous service invoices will help you save some money.
The downside of having only minor services done
Yes, the minor service is the cheapest, quickest option. But know this: sometime, somewhere, your car is going to break down.
If you repeatedly request only a minor service time after time, then yes, your car will probably breakdown roadside. Changing only the engine oil and oil filter and performing a basic inspection does mean your car has "been serviced", but only partially.
With most workshops using good, industry-developed software nowadays, your mechanic should be able to keep accurate records of service. They should also be able to advise you of which items need to be replaced further to the engine oil and the engine oil filter, as services become due.
Parts will definitely need to be replaced as the vehicle is used, and systems can be put in place to effectively spread the costs by performing additional items little by little, over upcoming services.
Conclusion
Communication between parties is vital. Armed with an accurate service history (keep your invoices!), your mechanic can make well-informed decisions about your vehicle that will ultimately save you money.
Failing this, and not having any sort of service history, you need a mechanic you can trust to provide you with the right advice and aid you in spending your hard-earned dollars wisely when determining which items will need attention to keep your vehicle safe and reliable. Happy travels!
Now, imagine a seamless segue here…
Right. AutoGuru lets you search, compare and book from over 1600 qualified mechanics across Australia. Boom!
Paul is the owner of Auto Academy, in Moorabbin, Victoria.
Image credit: '82 Ford Fairmonts by sv1ambo

Paul is the owner of Auto Academy, in Moorabbin, Victoria. Auto Academy is a highly regarded business that offers genuine customer service and honesty.
With over 70, 5-star reviews by genuine AutoGuru customers, you know they are experts in the automotive field.