Should I buy expensive tyres?

Updated 10 Aug 2021
Michael Jacobson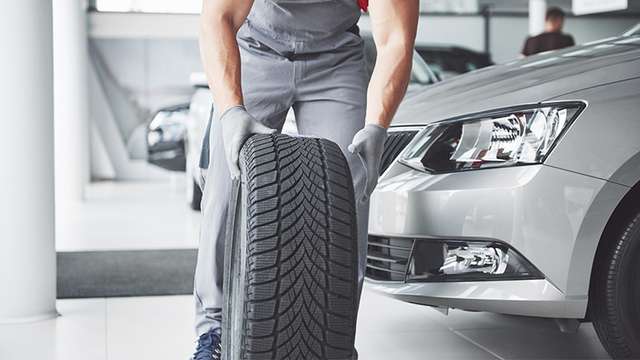 Buying tyres tends to be one of those tasks we enjoy the least, probably because we know it has to be done and yet it's just so difficult to find the time.
It's also costly, with even budget brands demanding a few hundred dollars for a full set plus the spare.
As for premium brands such as Pirelli, Continental and Michelin, costs can run into the many hundreds of dollars and beyond per boot, although the technology, quality, performance, safety and reputation they embody certainly creates a soothing reassurance.
Then there are those for whom money is simply no object, such as the dude who in 2016 paid $600,000 for a set of diamond and gold-encrusted tyres for his family truckster.
Those tyres were designed in Dubai, produced in China, bejewelled in Italy and profits from the sale went to charity.
Perhaps the most important factor when it comes to tyre purchasing is this: as the only part of your vehicle that actually touches the road, and with just a few millimetres of precious rubber doing the touching, you want the highest quality tyre you can afford.
Why are these tyres so expensive?
In 2017, the global tyre industry was valued at $223 billion, with five-year value and volume forecasts taking that figure considerably higher by 2022.
Clearly, tyres are big business and at the big end of town the premium brands pay plenty to keep their names at the top of the rubber tree.
They do so by employing the finest international chemists, engineers, technicians and designers who are then placed in ultra-advanced research facilities to spend their days developing theories, formulating compounds, creating materials and designing treads and structures.
Then, when all this expertise, time, cost and effort results in at least four prototype tyres, the next step is stringent testing on cars driven by F1-standard elites around tracks able to replicate just about every driving condition on Earth.
Such a process doesn't come cheaply, with Michelin alone spending upwards of $1 billion every year in development.
However, that outlay must be defrayed somewhere, and inevitably "somewhere" tends to be the price tag on the premium brand tyres down at your local dealership.
There are other reasons why brand tyres are more expensive, including:
being classNameed by vehicle manufacturers as original equipment;

sole retail arrangements between the manufacturers and dealerships;

higher purchase costs for dealers which are then passed on to the consumer.
Why are these tyres so cheap?
In 2017, around 30 per cent of the more than half a million used tyres imported into Australia were found to be unroadworthy.
Longer braking times, compromised vehicle control – especially in the wet – less usable and thinner tread, and poorer quality ingredients were among the issues.
That's not to say all budget tyres should be consigned to the flames and burn forever like the Springfield tyre fire on The Simpsons.
Talk to your tyre dealer and they should be able to guide you to the best option for your financial position and driving needs.
The right tyres for you
The type of vehicle you drive, plus how, when and where you drive it, all come into consideration when it's time to buy new tyres.
You may find you really don't need to buy the most expensive brand on the market.
However, as we said at the outset, it's important to buy the very best tyres you can.
And remember, paying a little more for higher quality tyres today will save you money tomorrow, especially in terms of fuel economy, tyre performance and longevity, grip in all conditions, and safety for you, your passengers and others on the road.
At AutoGuru, we have heaps of expert advice on tyres and we can put you in touch with tyre specialists close to you.
You can use AutoGuru to find out how to know which tyres to buy and the importance of tyres on your car.

Written By
Michael Jacobson
Michael Jacobson is an award-winning Queensland-based writer.
His appreciation for motoring began as a young journalist covering racing from Simmons Plains in Tasmania.
Over the years he has interviewed many Australian and international motoring greats.
He has also been driven around Lakeside Raceway at ferocious speed, circumnavigated the Gold Coast Indy circuit at more than 200kmh and managed to squeeze 365,000 kilometres out of a Toyota Starlet.