Does the air conditioning affect a car's performance?

Updated 11 Oct 2019
Michael Jacobson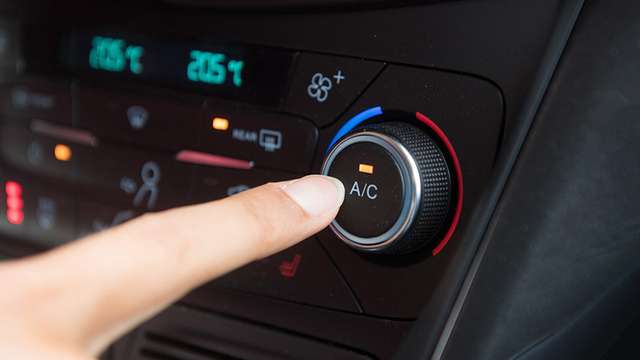 Your car's engine is a wonderful, wonderful thing, because not much in the car will work without it – including the air conditioning.
Every time you activate the AC it draws power from the engine, which sounds reasonable enough until you consider everything else that is doing the same thing – from the alternator and various pumps, belts and mechanisms to the power steering and a plethora of other accessories, necessities and luxuries.
With so much so reliant on the engine, every competing demand cannot help but have some effect on vehicle performance.
For instance, with the AC on you might notice the car's RPMs increase during idling.
Yet just how much power the AC extracts from the engine is a bit like asking how long is a piece of string, because there are many factors in play.
These include the make and model of the vehicle, the general condition of the engine and the AC system, and the way you drive.
If you're a pedal-to-the-metal person, the engine's response to such sudden accelerations as it also continues to send power to other areas and functions, will be more challenging than in the case of motorists with less aggressive driving habits.
Also, with so many smaller/compact cars on the roads these days, it's worthwhile knowing that the effect of AC on engine performance is greater in these vehicles than in those with larger engines – V8s, for example.
The good news is that there are ways to easily reduce the impact of your AC and thus ensure your desire to stay cool and comfy doesn't apply unnecessary heat to your car's performance.
As much as AC is a standard feature in today's vehicles and is especially necessary in our warmer climes, avoid complacency over its use. Use as required, not simply because you can.

While AC is all about comfort inside the car, be guided by the temperature outside and adjust your setting accordingly.

Given that AC draws power from the engine, it makes sense to ensure the AC is switched off before you turn the ignition on.
It's always satisfying to feel that initial burst of cool air flowing through the car when, just a few seconds earlier, it seemed like a sauna.
Just remember that the price of such satisfaction is extra pressure placed on the engine as it delivers power back through the AC and wafts that lovely interior breeze to you and your passengers.
The performance impact may only be small, but it is there and over time it adds up.
We have several AC-related articles on our AutoGuru website, all part of our efforts to offer the best advice and convenient access to top local mechanics for inspections, repairs and replacements.
How much to replace my AC condenser
How much to replace my AC compressor
Why is my car's AC not working

Written By
Michael Jacobson
Michael Jacobson is an award-winning Queensland-based writer.
His appreciation for motoring began as a young journalist covering racing from Simmons Plains in Tasmania.
Over the years he has interviewed many Australian and international motoring greats.
He has also been driven around Lakeside Raceway at ferocious speed, circumnavigated the Gold Coast Indy circuit at more than 200kmh and managed to squeeze 365,000 kilometres out of a Toyota Starlet.