The 3 Best Mechanics in Wollongong and the Illawarra 2023

Updated 21 Jul 2023
AutoGuru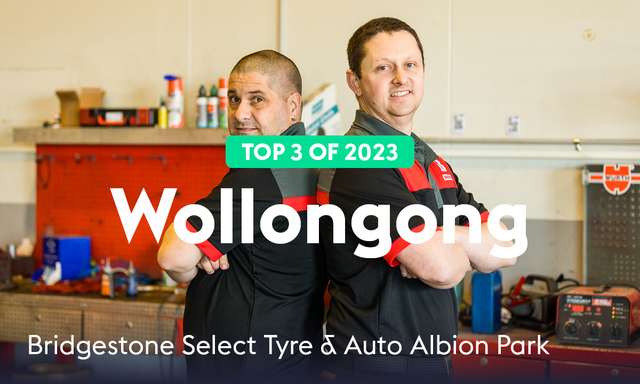 Meet Wollongong and the Illawarra's top 3 highest-rated mechanics in 2023!
Let's face it, most of us don't know everything there is to know about our cars' mechanical well-being and who can blame us?
Becoming a fully qualified mechanic takes years of hard work and constant training.
That's why today, we're here to recognise the Top Mechanics in Wollongong and the Illawarra.
In the previous year, AutoGuru partner mechanics in Wollongong and the Illawarra quoted over $1.4 million worth of services and repairs for AutoGuru customers, to help them better care for their cars.
We're here to recognise the Top Mechanics in Wollongong and the Illawarra who went above and beyond to consistently deliver fantastic service experiences to their customers.
#1 Bridgestone Select Albion Park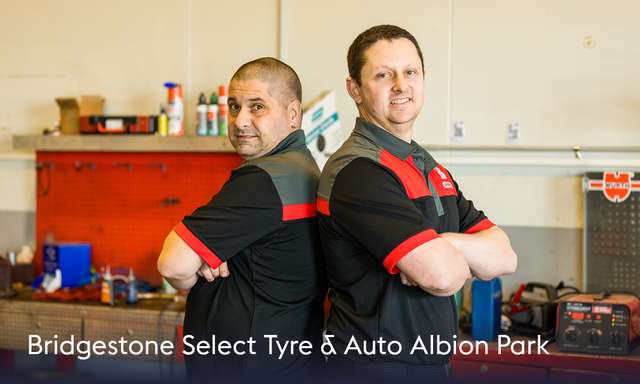 % of 5 star ratings in 2022 - 100%
Taking the top spot among Wollongong and the Illawarra's highest-rated mechanics in 2023 is Bridgestone Select Albion Park. Congratulations!
Ready for a road trip? Bridgestone Select Albion Park has all the car services you could ever need! From mechanical repairs and brake servicing to wheel alignment, new tyres, suspension checks – even puncture repairs. Plus with an extensive range of top-brand tyres including 4x4 varieties you'll be sure to get the perfect fit at competitive prices.
Tim and the qualified crew at Bridgestone Select Albion Park have got you covered with their hassle-free service. And don't forget, there's a comfortable waiting area available - so that means no more stressing while you wait! Book an appointment now to keep your vehicle running in top condition.
The response was remarkable last year, as 100% of customer ratings were 5 stars. Check out this awesome review left by a satisfied customer.
"The guys were very knowledgeable did my timing belt very quickly, picked it up the next day, and were almost $200 cheaper than the next best quote, passed on great information. Top blokes would definitely highly recommend." - Steve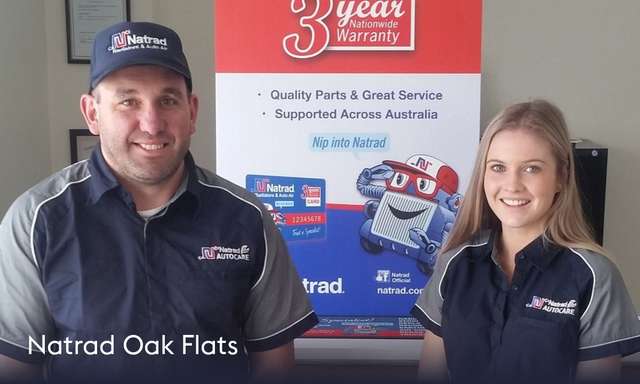 % of 5 star ratings in 2022 - 100%
Congratulations Natrad Oak Flats on being the second highest-rated mechanic in Wollongong and the Illawarra in 2023.
Get your car running at its best with the professionals from Natrad AutoCare Oak Flats in Wollongong! Boasting a modern, spacious facility stocked with all of the essential radiator and air conditioning parts, their talented mechanics can handle any job.
Whether it's logbook servicing or complex repairs – you're in great hands here. Plus, they accept flexible payment options for added convenience. And to top it off? Brett and the team have also been named 'Natrad Franchisee of the Year' for NSW/ACT - so get ready to experience exceptional service!
Customers rated them 5 stars 100% of the time last year, that's exceptional service and shows how dedicated they are to customer satisfaction. Here is a review from one of their many happy customers.
"Very friendly and professional place, Service was completed and advised of further work for the future... super happy with everything. Thank you." - Allison
#3 Precision Suspension and Automotive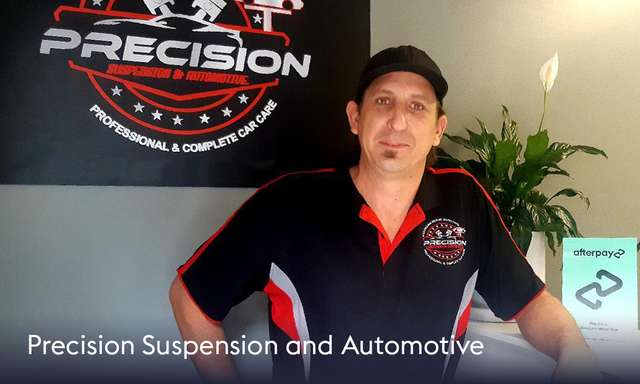 % of 5 star ratings in 2022 - 96%
Precision Suspension and Automotive took third place on the list of the highest-rated mechanics in Wollongong and the Illawarra in 2023.
Precision Suspension and Automotive is the go-to destination for all your auto repair needs in Coniston, Wollongong. With over 25 years of industry experience, owner Shane Halilovic brings a reputation synonymous with superior quality repairs!
Their friendly mechanics specialise in servicing petrol and diesel vehicles across all makes and models - their workshop also includes cutting-edge diagnostic equipment and wheel alignment systems. Hence, you get the best results every time.
They're also the local Illawarra Fulcrum Suspension Specialists and an Authorised Inspection Station, making suspension repairs and rego checks easier than ever before – courtesy cars and drop-off services are available too! Plus, they'll only use high-quality brands like Bendix for repairs to be totally reliable!
96% of customer reviews in 2022 were 5 stars. That is an outstanding customer response and a testament to the quality of their service. Here's a great review they received from a returning customer.
"2nd car serviced here in as many months. Again fantastic service from the team from booking the service, communication, price and quality of work. A+" - Stewart
--
Looking for more mechanics in Wollongong or the Illawarra region?
Get free quotes, read reviews, and book a mechanic in Wollongong or the Illawarra online 24/7 with AutoGuru.

AutoGuru is Australia's largest online marketplace for booking automotive services.
We've got a passion to remove the stress, hassle and ambiguity from booking automotive servicing and repairs, both for the mechanic and the motorist.