The 10 Best Mechanics in Perth
Updated 7 Oct 2021
AutoGuru
Meet Perth's TOP 10 highest-rated mechanics in 2020!
Let's face it, most of us don't know everything there is to know about our cars mechanical well-being, and who can blame us?
Becoming a fully qualified mechanic takes years of hard work and constant training.
That's why today, we're here to recognise the Top Mechanics in Perth.
In 2020, AutoGuru partner mechanics in Perth quoted over $14 million worth of services and repairs for AutoGuru customers, to help them better care for their cars.
These Top Mechanics In Perth went above and beyond to consistently deliver amazing service experiences to their customers.
Average star rating in 2020 - 4.9
Congratulations to Mario and the team at West End Garage for being the highest-rated mechanic in Perth for 2020!
When it comes to your vehicle, they understand you don't want to travel to multiple workshops to get everything fixed, so they'll do everything that is needed for your vehicle in one place to help you save time and money.
The team aims to provide good old fashioned service with a smile. Check out what one happy customer had to say.
"Really nice guys, very pleasant, professional and friendly. Got what I needed done same day as well as a service, can't recommend them enough!" - Eoin
#2 Auto Owls Mechanical & Auto Electrical
Average star rating in 2020 - 4.9
Auto Owls is a family-owned and run, independent workshop servicing Welshpool and surrounding areas.
They are Perth's first & only 24 hour licensed Mechanical and Auto electrical workshop.
They are open when it suits you, for your convenience, and their core values are Honesty, Reliability and Integrity.
Book with Auto Owls Mechanical & Auto Electrical
Jesse and the team have over 40 years of combined experience, ensuring that you and your car will always get the high-quality service that you deserve!
Whether it be logbook servicing, mechanical repairs, Auto Electrical, air conditioning or just about anything else, Auto Owls is here to help.
Have a read of one of their great reviews on AutoGuru.
"Excellent service by this team, my second time using them and will be returning again. Highly recommend. 10/10." - Vitaliy
Average star rating during 2020 - 4.9
Advance Auto Tune are constantly striving to be the best at what they do, and that means delivering great customer experiences time and time again.
They pride themselves on providing 100% customer satisfaction, which involves getting the job done right the first time!
Greg and his team of experienced technicians are on hand 6 days a week, ready to assist with all your mechanical needs. Although they specialise in European vehicles, they have the knowledge and the equipment to work on all makes and models.
Advance Auto Tune received an average rating of 4.9 from customers on AutoGuru, so you know you're in safe hands! Here's what one happy customer had to say.
"The manager was easy to talk to about the faults with my car, repaired components required and the car is running well." - Matt
#5 MV Auto Service & Repair - Wangara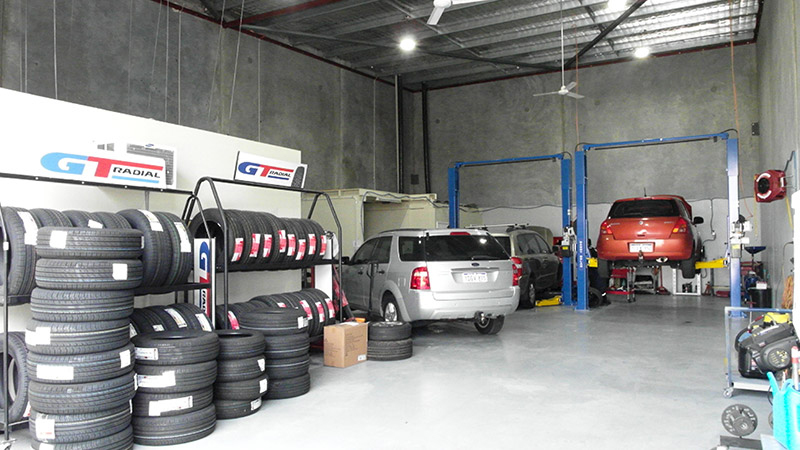 Average rating in 2020 - 4.8
Two in a row for MV Auto Service & Repair! The Wangara location is all about ensuring your vehicle is truly taken care of. The team are dedicated to providing an outstanding quality of service to their customers.
They've got over 30 years of experience in the auto industry, giving them the skills to ensure both you and your car are looked after to the highest standard.
Book with MV Auto Service & Repair - Wangara
The team is able to work on all makes and models in their fully-equipped and up to date workshop and they'll aim to provide you with a level of service that will give you peace of mind. You can say goodbye to stressful service experiences with MV Auto Service & Repair!
In 2020, Customers on AutoGuru rated them an average of 4.8 stars. How good is that!
"Fantastic place. Fantastic staff. Thorough review of the car. Helpful and careful. Car was a pigsty and now is all beautiful and clean. Definitely recommend." - Ashleigh
#6 Solution Auto Services Centre
Average star rating in 2020 - 4.8
Min and the team at Solution Auto Services Centre are fully qualified mechanics and auto electricians, meaning they're the one-stop-shop for all your auto needs!
They can service all makes and models, whether it be mechanical repairs or electrical work.
Book with Solution Auto Services Centre
The teams' main goal is to provide every customer with value and satisfaction, and they pride themselves on having a great team and delivering a great service at a fair price.
In 2020, AutoGuru customers rated Solution Auto Services Centre an average of 4.8 stars!
Have a read of this awesome review.
"Really thorough and informative owner. Gave me some great advice about my car." - Claire
#7 Bridgestone Select Welshpool (Orrong Rd)
Average star rating in 2020 - 4.7
Martin and his team offer an extensive range of quality tyres and mechanical servicing and repairs.
They've got a modern customer area, which is clean and welcome; a perfect place to wait for your car to be serviced by Bridgestone Select Welshpool's expert mechanics.
Book with Bridgestone Select Welshpool
They pride themselves on providing truly outstanding customer service and advice, and would love the opportunity to assist with your mechanical needs.
In 2020, their customers on AutoGuru rated them an average of 4.7 stars! Check out this awesome review.
"The staff member behind the desk was very polite and helpful , and very honest. I was very happy with the service that was given and would tell my friends and family members about this place." - Teenga
#8 Vehicool Automotive Services
Average star rating in 2020 - 4.7
The Vehicool team have been servicing cars in and around Perth for more than 10 years and have built a reputation of excellence in the automotive industry.
Their clean, well-equipped workshop, quality of work, attention to detail, and a strong commitment to customer service is a source of pride for Cameron and the crew.
Book with Vehicool Automotive Services
Being family-owned and operated, all of their services come with a personal touch.
In addition to air conditioning services, Vehicool carry out repairs and maintenance on all vehicle makes and models, and with a 4.7 average star rating in 2020, you know you're in safe hands.
Here's a great review for the team!
"Great staff and good communication. I even managed to get a courtesy car for the day. Took my car there for a logbook service and had no dramas whatsoever. Thanks!" - Kim
Average star rating in 2020 - 4.6
Battery and Auto Services specialise in Logbook Servicing and Mechanical repairs.
Sal and the team of trained and qualified mechanics are happy to inspect and quote you on any servicing and repairs required to get your car going smoothly again.
Their workshop is fully equipped to deal with all cars and they also conduct a free brake, battery and under-bonnet check.
Book with Battery and Auto Services
Their reasonable service prices will always put a smile on your face.
They also offer a free vacuum, drop off and pick up service for customers.
Battery and Auto Services received an average of 4.6 stars from AutoGuru customers in 2020! Check out this awesome review.
"One of the best services I have ever had. Highly recommend getting your car serviced with Sal and Alex. Very professional and clean. They take care of the vehicle and do what they say they do. Great value for money. Highly recommend these guys and will be going there again. Thank you." - Vanessa
Average rating in 2020 - 4.6
Osborne Park Mazda is the dealership that delivers on your servicing and driving needs.
Keep the zoom-zoom in your Mazda by servicing through the Osborne Park Mazda Service Centre. Their brand new and state of the art facility has officially opened and is one of the largest in Western Australia.
The service team at Osborne Park Mazda work extremely hard to ensure you enjoy a professional, friendly and trouble-free service experience each time you service your vehicle with them.
Kris and the team received this great review in 2020.
"Easy to deal with, professional, provided loan car and car was sparkling in return as they cleaned inside and out." - Rob
--
Can't see a mechanic on this list in your area? No dramas.
Compare pricing, reviews and book a local Perth mechanic online on AutoGuru.
AutoGuru is Australia's largest online marketplace for booking automotive services.
We've got a passion to remove the stress, hassle and ambiguity from booking automotive servicing and repairs, both for the mechanic and the motorist.