AutoGuru named one of Australia's most innovative companies in 2019

Updated 27 Aug 2019
Rowan Johnstone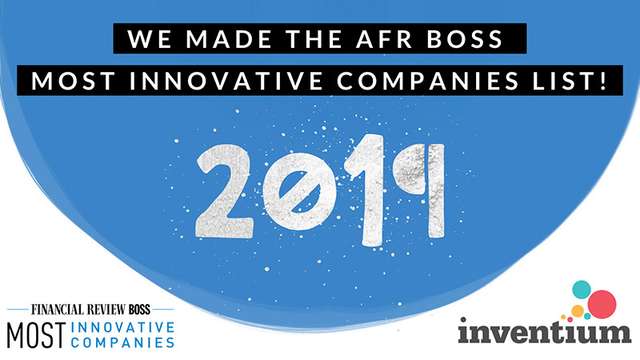 For the second year in a row, the Australian Financial Review (AFR) has recognised AutoGuru as one of the Top 10 Most Innovative Technology Companies in Australia and New Zealand. Another stellar year of growth and innovation has clearly positioned AutoGuru as a leading innovator in the automotive servicing and repairs industry.
This award recognises the talented people at AutoGuru who continuously strive to develop new ideas and employ innovative thinking. AutoGuru has heavily invested in developing the most advanced cloud-based quoting and booking technology in Australia.
With over 1,700 automotive servicing and repairs businesses trading on AutoGuru, it is Australia's largest aftermarket repairers network and is committed to leading the way by helping solidify and prepare the automotive aftermarket industry for an increasingly technology reliant world. AutoGuru's approach enables members to remain fully independent, but benefit from group marketing, promotion and visibility.
AutoGuru, which this year came in as the AFR's 9th most innovative technology company, provides consumers with the convenience of searching, comparing and booking auto services online. The 2018-2019 financial year saw AutoGuru become the first and only automotive servicing and repairs 'retailer' to partner with Afterpay, providing customers who book through AutoGuru with the most popular 'buy now, pay later' service in Australia.
This opportunity opened up another flexible payment method for AutoGuru users whilst also providing businesses on the platform access to Afterpay's 2.3 million active users. Through innovative tech solutions, AutoGuru was able to expand this offering by providing businesses the opportunity to provide Afterpay to their direct customers, regardless of whether they booked through AutoGuru.
In early 2019, AutoGuru was also the first in the world to directly integrate with the Uber Vouchers API, providing the opportunity for customers who book a service provider partnered with AutoGuru to redeem a $10 courtesy Uber ride voucher. The benefit of this was that customers had an easy and convenient way to get where they were going next after dropping their car off. Also, the need for service providers to provide loan cars or drop-off services was reduced, which translated to less strain on these often limited resources.
Both of these innovative partnerships were developed because AutoGuru felt the need to provide real, convenient and simple solutions to the problems faced by both consumers and businesses in the automotive servicing and repairs industry. AutoGuru's 1,700+ strong network of businesses allows them unprecedented buying and negotiating power with some of Australia's biggest brands, to help make servicing and repairs easier for everyone.
These innovations are a part of AutoGuru's continuous push to build a long-term defensible digital strategy for businesses within this industry.
AutoGuru adds the 2019 AFR 9th Most Innovative Technology Company recognition to other notable awards including winning first place in the AIIA iAwards Consumer Markets category for Queensland, the Westpac 200 businesses of Tomorrow, Deloitte Fast 50 and Anthill Top 100 Coolest Companies.

Written By
Rowan Johnstone
On weekends you'll probably find Rowan in the garage with his Dad restoring a 1958 Ford Star Model Customline or enjoying a cruise through the Gold Coast hinterland on his Suzuki GSX-R600.
Despite his passion for being behind the wheel (or handlebars), he looks forward to the day when he can commute to work in his own driverless car.