What happens to my car warranty if I miss a logbook service?

Updated 3 Jun 2021
Rowan Johnstone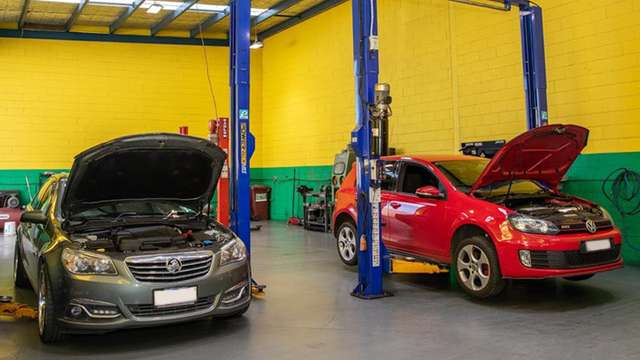 Making sure your car's service history is up to date has massive benefits.
Not only is it a simple way to ensure your car is running smoothly and that there are no nasty problems about to present themselves, but it will keep your car safer and running for longer.
But if you have a new car, one of the most obvious and beneficial reasons to keep on top of your car's scheduled servicing is to retain its manufacturer's warranty, also known as factory warranty.
Maintaining your new car factory warranty is pretty simple. All you need to do is stick to the servicing schedule outlined in your car's logbook.
You don't even need to take it back to the dealer or place of purchase, you can get your car serviced by any qualified mechanic, as long as it's done to the manufacturer's specifications. You can read more about that here.
What happens if I miss a service?
This depends. It can come down to how long in between services it has been, the specific issue that has come up, and even the overall condition of the car.
If you've missed multiple services, your car is in a neglected condition and the repair needed is a big one, you may find that the dealerships will push back against covering the repair under warranty.
However, if you've got a faultless service history and have simply missed some logbook services by a few months/kilometres, and your car is in good condition, the dealership should honour your warranty.
So, if something has prevented you from getting your car serviced right on time, don't stress too much about it. It shouldn't have any negative impact on your warranty.
Remember, consumers also have protection under the Australian Consumer Law, called consumer guarantee rights. So just because you've missed some services, manufacturers and dealers still must honour your consumer guarantee rights, regardless of any warranties provided.
Again, this will come down to some factors including how old the car is and what kind of repair is needed.
What's some important info I should know about car warranties?
The manufacturer's warranty, like any other warranty, is a guarantee from the manufacturer of your vehicle that it will be free from major defects or faults for a certain period of time. If a fault or defect does arise, they'll fix it for free. This warranty is in addition to their obligations under Australian Consumer Law.
Remember, warranties don't cover consumable parts such as fluids and filters which are replaced during scheduled services, as well as wear on brake pads/rotors and normal tyre wear.
New car warranties in Australia range from about three to seven years, depending on the manufacturer. The most common manufacturer warranty period is five years, with most mainstream brands offering this.
Note: Factory/manufacturer's warranties are different to Extended warranties.
Factory/manufacturer's warranties are included in the purchase of the vehicle and come with backing from the manufacturer. Extended warranties are often sold by the dealership or place of purchase for an extra cost, and are not backed by the manufacturer of your vehicle.
They also come with different terms and conditions. For example, you may have to get your car serviced with the dealership you bought it from and only with genuine parts in order to maintain your extended warranty. Because you have agreed to purchase this extended warranty as an extra, they are able to set certain conditions.
How do I know when to service my car?
As an example, your logbook may say that you need a scheduled serviced every 12 months/15,000kms, whichever comes first.
The 'whichever comes first' part is where people get caught out most of the time. Usually, car owners go off the odometer reading alone when getting their car serviced, but that could land you in hot water with your car warranty.
Say you've had your car for 36 months (3 years), but it has only travelled 10,000kms. If we follow the above logbook servicing schedule of every 12 months/15,000kms, that means you should've taken your car in to have three logbook services (one every 12 months).
Alternatively, if you've only had your car for 12 months (1 year), but you've travelled 60,000kms, your car should've had four logbook services (one every 15,000kms).
Cars contain many consumable parts such as fluids and filters which become less effective the longer they're in your car, so just because your car hasn't been doing many kilometres, it doesn't mean the consumable parts that are crucial to its operation are not degrading.
If your car travelled 60,000kms in 12 months, and you were only just taking it in for its first service (12-month interval), the dealership and manufacturer will view it as if you have missed three scheduled services, which could cause dramas with your warranty.
So, whilst it's understandable that some events can prevent you from getting your scheduled servicing done right on time, if you want the least hassle with your dealership when claiming a warranty repair, make sure you keep as close as possible to your logbook servicing schedule.
Need to get your car serviced? Book a quality mechanic with AutoGuru and retain your manufacturer's warranty!

Written By
Rowan Johnstone
On weekends you'll probably find Rowan in the garage with his Dad restoring a 1958 Ford Star Model Customline or enjoying a cruise through the Gold Coast hinterland on his Suzuki GSX-R600.
Despite his passion for being behind the wheel (or handlebars), he looks forward to the day when he can commute to work in his own driverless car.