What do I have to do if my car fails its roadworthy?

Updated 21 Apr 2022
Lindsay Saunders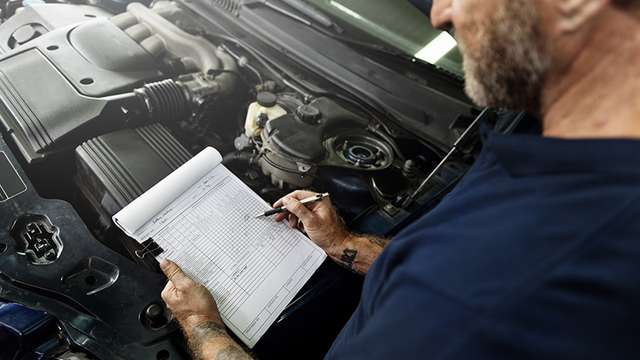 In a perfect world, what we're about to share wouldn't be necessary because, in that perfect world, every vehicle would pass a roadworthy test every time, no bother.
But as we all well know, that isn't reality.
Often vehicles will fail on one or more points.
So then what? How do you move on and gain that roadworthy certificate (RWC) that is vital in many states of Australia to register and/or sell said vehicle?
Sadly, like so many things to do with vehicles, there are big differences between states - not only for when you need a RWC (that's a whole separate story!) but how long they are current for and what happens next.
RWCs are, in essence, a safety check.
While what exactly is tested and checked can vary from state to state, the bottom line is any and all features of your vehicle relating to safety will be tested and either passed or failed.
So, we're talking things like seat belts, lights and indicators, brakes and their efficiency, window wipers and washers, condition of tyres and steering, among others.
You'll need an authorised mechanic to undertake the test and issue, or decline, a RWC for your vehicle.
Now, if it's the latter, where you live and where the car will be registered is where things get, shall we say, a little confusing, so let's take a look state by state.
But remember, if in doubt, contact your state's authorities.
QUEENSLAND
Queensland Transport allows 14 days to have all defects rectified.
Once the defects have been fixed, back you go for the repairs to be checked.
If you don't get it done within that time frame, your partially finished RWC is cancelled and you will need a full inspection – that is, start from scratch.
NEW SOUTH WALES
Light vehicle safety check inspection reports in NSW are valid for six months.
And you need that to register the vehicle if its older than five years.
If it doesn't pass, you get a Repairs Required Report which details what needs to be done.
Then back you go to have the vehicle re-inspected and, you'd hope, passed.
VICTORIA
If a certificate was obtained to register or transfer a vehicle, you only have 30 days from the issuing date to update the details.
If a vehicle fails the test, you only have seven days to repair or replace the rejected items outlined in the report.
If it takes more than seven days to fix the vehicle, a full inspection will be required again.
SOUTH AUSTRALIA
Probably the most relaxed state when it comes to all this, in SA the only time, by-and-large, a vehicle will need a roadworthy inspection is if a vehicle has been modified, written-off or defected.
There are other times when a certificate may be required 
If your car is issued with a defect notice, however, you will be advised at the time how long you have to fix it before you can drive it on the road, other than to get it repaired or driving it to be inspected.
TASMANIA
You don't need a RWC in Tasmania unless you cop a defect notice.
You then normally have 14 days to take it to an authorised inspection station, get it repaired and have it re-inspected to have the defect notice lifted.
WESTERN AUSTRALIA
Again, you don't need a RWC.
However, you will need a compliance certificate under some circumstances, in particular if you are issued a compliance notice.
Your vehicle will need to be inspected and repaired and issued with a compliance certificate before you can drive it.
A daily moving permit may have to be obtained before you can, for example, take the car to a mechanic.
NORTHERN TERRITORY
If your vehicle is over five years old and under 4.5 tonnes, before it is registered, renewed or transferred from interstate, it must be inspected and issued with a compliance certificate by an authorised vehicle examiner at the Motor Vehicle Registry.
It is a free inspection.
If your vehicle doesn't pass you need to have it repaired and then go back to the MVR and undergo a roadworthy inspection.
You can apply for a temporary licence to drive an unregistered vehicle for up to seven days to get it repaired and inspected.
AUSTRALIAN CAPITAL TERRITORY
After it is registered, a vehicle in the ACT generally won't need to be inspected again if it remains with the same owner.
However, vehicles can be spot checked, and if faults are found a defect notice can be issued.
You then have 14 days to have it repaired and obtain a full inspection from a licensed examiner.
You can quickly and easily find a local, high-quality mechanic through AutoGuru to help you with all your roadworthy needs!

Written By
Lindsay Saunders
Lindsay Saunders has been writing, editing and producing words and photos for more than three decades, starting back when he drove a 1971 VW Type 3 fastback.
Now he's got a Hyundai I30 diesel, a 1999 LWB Hi-Ace (camper project) and wishes his wife's EJ Holden station wagon was actually his.