The 6 Best Mechanics in Townsville 2023

Updated 21 Jul 2023
AutoGuru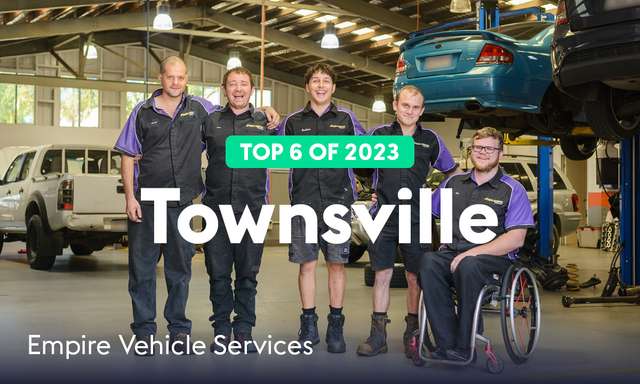 Meet Townsville's top 6 highest-rated mechanics in 2023!
Do you know everything there is to know about your car?
Nope? All good, neither do we! But we know thousands of awesome mechanics who do.
That's why today, we're here to recognise the Top Mechanics in Townsville.
In the past year, AutoGuru partner mechanics in Townsville quoted over $1.3 million worth of services and repairs for AutoGuru customers, to help them better care for their cars.
These Top Mechanics in Townsville went above and beyond to consistently deliver amazing service experiences to their customers.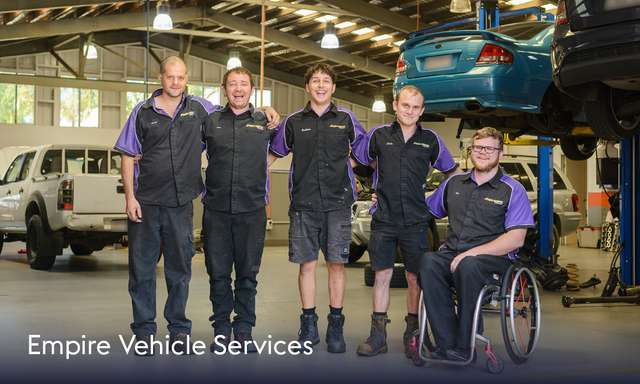 % of 5 star ratings in 2022 - 100%
A big congrats to Empire Vehicle Services, the highest-rated mechanic in Townsville for 2023.
Aaron and the team at Empire Vehicle Services in Townsville have years of experience working with cars, so you can trust that your vehicle is being taken care of by knowledgeable professionals!
The family-run business offers comprehensive services such as brakes, suspension, performance upgrades, car servicing and 4x4 repairs - all while using quality brands like Bendix.
Passionate about their work - they love making sure customers get what they need out of their vehicles. Plus, they offer discounts for defence personnel and flexible payment options!
You can also take advantage of their waiting lounge and drop-off service, so book your appointment today to enjoy peak performance on your vehicle!
It was a very positive response last year, as 100% of their customers rated them 5 stars, a testament to their excellent customer service. One of their happy customers had this to say about their service.
"They are always amazing. Do the job 100% no issues lots of communication and so friendly." - Jennie
#2 Dynolink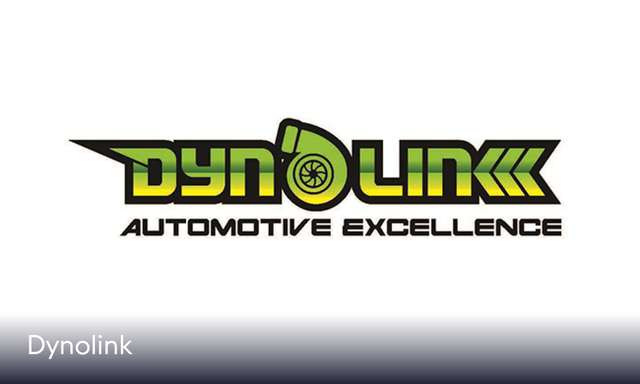 % of 5 star ratings in 2022 - 100%
In Townsville, Gina, Adrian and the team at Dynolink are the second highest rated mechanics, kudos to them.
Are you looking to get your vehicle running at its peak performance? Look no further than Dynolink! Located on Auscan Crescent in Garbutt, this mechanical repair shop and dyno-tuning workshop provide exceptional customer service with experienced technicians using the latest equipment.
They specialise in custom diesel remapping and performance upgrades as well as car servicing and auto repairs for all makes and models.
As an added convenience, they offer a waiting lounge and a drop-off service. Think you're ready? Book an appointment today with Dynolink so that you can get back out onto the roads driving like new again!
They achieved an astounding 100% 5-star rating from customers in 2022. Below is a review from a customer who gave them 5 stars.
"I was very pleased and grateful my service was done promptly. The staff and mechanic were well mannered and polite. I am satisfied with the service given and am happy to deal with these people in the future." - Alexis
#3 Industry Plus Automotive Garbutt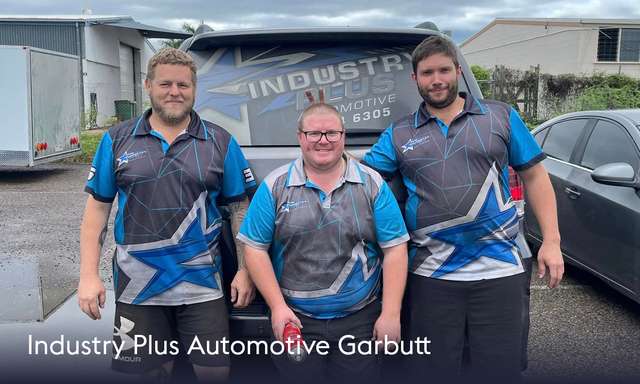 % of 5 star ratings in 2022 - 88%
The third highest-rated mechanic in Townsville is Industry Plus Automotive, they deserve credit for the great service they have provided.
Get your vehicle back to top performing condition with the friendly professionals at Industry Plus Automotive! Located on Mackley St in Garbutt, this locally owned and operated workshop offers great service at an affordable price.
With qualified mechanics Dwayne and his team work hard to give you honest and trustworthy car servicing - from brakes and clutch repair, 4x4 needs, suspension jobs or air con services - they have it all sorted for you plus flexible payment options so everyone can get the care their rides deserve.
Should a small job arise take advantage of their waiting lounge with complimentary tea and coffee. So what are you waiting for... book your wheels in today.
The customer ratings in 2022 were outstanding, with 88% rating 5 stars. Check out this great review from a loyal customer.
"Chris and the team at Industry Plus Automotive Garbutt are fantastic. I recently had my car in and it was ready before time and always attention to detail. Great customer service. I have been a few times now for work on my car and would never go anywhere else. Highly recommend Industry Plus Automotive Garbutt." - Dianne
% of 5 star ratings in 2022 - 85%
Dean and Emma, a family-run business at Double D Automotive in Garbutt Townsville are your go-to people for all car servicing needs!
The business was established in 2014, and Dean has almost 20 years of experience in the automotive industry. They offer reliable car servicing, mechanical, brakes, clutch, 4x4 repairs, on any make or model of vehicle.
Not to mention their convenient location close to Domain Central where you can shop until Dean finishes fixing up your ride - it's the perfect one-stop automotive solution.
And if that wasn't enough convenience, there is also an early drop-off box plus flexible payment options available so get set for stress-free motoring today!
Last year, 85% of customer ratings were 5 stars, what an achievement. Here's some great feedback from a returning customer.
"The second time I've brought my car for a service here. Super happy with the car service and customer service. Would give it more than 5 stars if I could." - Timothy
#5 Bridgestone Select Townsville (Garbutt)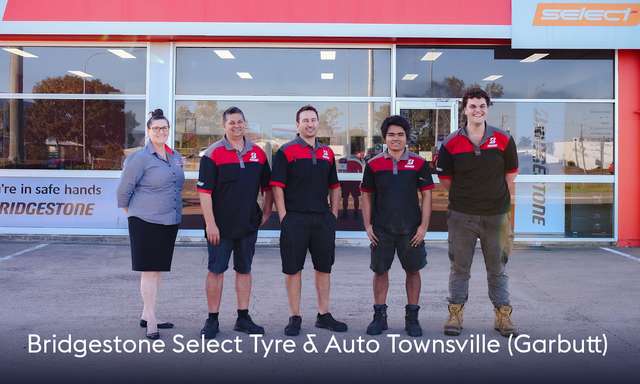 % of 5 star ratings in 2022 - 77%
Get ready for a genuinely smooth, safe ride! You'll find Bridgestone Select Townsville - your one-stop auto shop in Garbutt at the corner of Dalrymple and Bayswater Rds. They've got you covered with trustworthy tyre fitters, experienced mechanics and unbeatable repairs to get your car operating like never before.
Get everything from brake repair to logbook services or suspension work without worry; their qualified team will ensure that your vehicle is running safely on the road every time thanks to top-quality tyres as well as checkups and inspections too! Rely on them today for an unforgettable experience when it comes to taking care of all things cars!
You can also take advantage of their local drop-off service or air-conditioned waiting area while you wait. Plus, Warrina Shopping Centre is nearby with many great amenities. Get ready to go places – book Bridgestone Select Townsville today!
What a great customer response in 2022 with 77% of ratings being 5 stars. See what this happy customer had to say about the service they received.
"It was easy and the mechanics did not treat me like an idiot even when I did not know much about cars. They explained the parts and what they were for and gave me honest advice." - Dakotah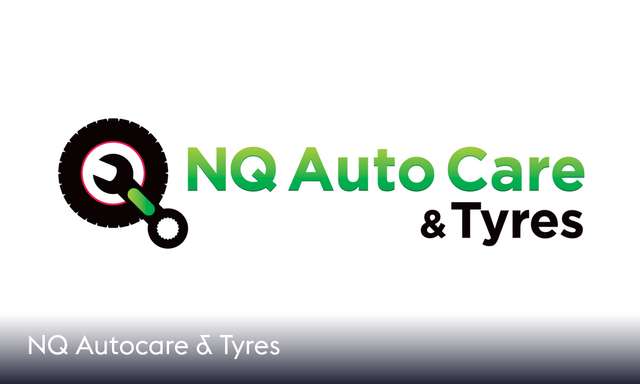 % of 5 star ratings in 2022 - 71%
Concluding the highest rated mechanics list in Townsville is NQ Autocare & Tyres.
Get ready for a car care experience like no other! NQ Autocare & Tyres is an exciting, small family-owned business located in Garbutt and run by the passionate Hardip. He leads a highly qualified team of mechanics with over 15 years of expertise under their belts - they can handle all makes and models including 4WDs and hybrids!
From air conditioning to tyres, brakes and more - they cover it all at competitive rates with great advice thrown in too. Their attention to detail will ensure your car not only drives its best but also lasts longer with minimal problems.
What's even better? They are open six days a week, provide drop-off services, and have a waiting area if you want to wait while they work on your vehicle.
71% of customer ratings last year were 5 stars, an impressive response and testament to their great service. Here's a gratifying review from a happy customer.
"Great service by NQ Autocare and Tyres at a good price. The car feels smoother to drive. Very friendly mechanic." - Graham
--
Looking for more mechanics in Townsville?
Get free quotes, read reviews, and book a local Townsville mechanic online 24/7 with AutoGuru.

AutoGuru is Australia's largest online marketplace for booking automotive services.
We've got a passion to remove the stress, hassle and ambiguity from booking automotive servicing and repairs, both for the mechanic and the motorist.