The Best Mechanics in Hervey Bay

Updated 21 Jul 2023
AutoGuru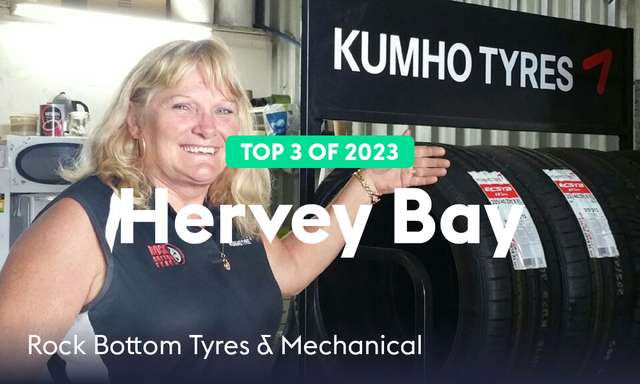 Meet Hervey Bay's top 3 highest-rated mechanics in 2023!
Let's face it, most of us don't know everything there is to know about our cars' mechanical well-being, and who can blame us?
Becoming a fully qualified mechanic takes years of hard work and constant training.
That's why today, we're here to recognise the Top Mechanics in Hervey Bay.
Last year, AutoGuru partner mechanics in Hervey Bay quoted over $300,000 worth of services and repairs for AutoGuru customers, to help them better care for their cars.
These Top Mechanics in Hervey Bay went above and beyond to consistently deliver fantastic service experiences to their customers.
#1 Rock Bottom Tyres & Mechanical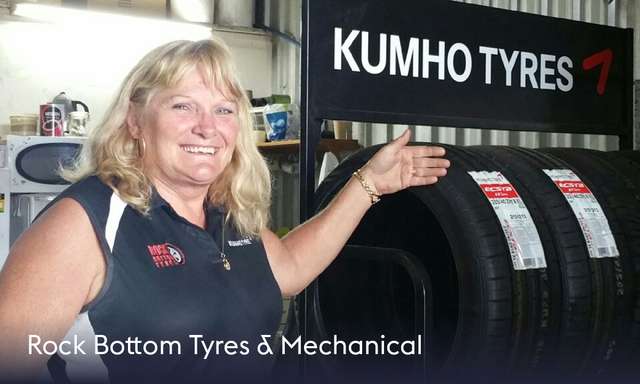 % of 5 star ratings in 2022 - 89%
Here it is! Rock Bottom Tyres & Mechanical is your highest-rated mechanic in Hervey Bay for 2023!
Looking for expert automotive care in Pialba, Hervey Bay? Look no further than Rock Bottom Tyres & Mechanical! The business, which is run by Craig and Kerryn (husband and wife), has been taking good care of cars since 1997.
Get your tyres replaced, your wheels aligned, your suspension and brakes serviced, and your car serviced and repaired all in one place. Besides providing quality parts from trusted brands like Bendix, they also provide a pick-up and drop-off service so you can relax while they take excellent care of your vehicle.
With more than 65 years of combined experience among their qualified mechanics, it's clear to see why this one-stop shop is a top choice when looking after your wheels! 
Open 6 days per week with flexible payment options available plus waiting lounge facilities onsite – what are you waiting for?!
In 2022, 89% of the ratings they received were 5 stars, that's an incredible result. Check out this encouraging review from a satisfied customer.
"The staff at Rock Bottom Tyres & Mechanical are always friendly, helpful, and professional, I wouldn't go anywhere else. I fully recommend them." - Celeste
#2 Bridgestone Select Hervey Bay
% of 5 star ratings in 2022 - 87%
Bridgestone Select Hervey Bay in Pialba provides the full auto service experience! From tyres, puncture repairs and wheel alignments all the way through batteries, wheels, brakes and more - they have it covered. 
Plus with quality brands like Bendix, you know your car is getting exactly what it needs. But that's not all – take advantage of their flexible payment options as well as a drop-off service so you can be on your merry way while they work away at completing up-to-date maintenance for peak performance on any make or model of vehicle!
Enjoy complimentary tea and coffee facilities whilst waiting too; this place has thought of everything to ensure satisfaction when you drive away.
Love reviews? You'll be happy to learn that in 2022, 87% of customer ratings were 5 stars. Those guys are crushing it! Here's a review from an appreciative customer last year.
"Loved these guys! Won't be going anywhere else in future! Travelled over from Maryborough and was well worth the trip, these guys are very friendly and very professional. Lovely tidy establishment matched by those running it! Particularly happy about their payment options! Sometimes it's handy being able to put a complete set of tyres on humm or AfterPay or Zip or even OpenPay! And these payment options (all of them) should Always be available to the customer and we're very grateful that Bridgestone Hervey Bay offers all of these! So thank you guys, particularly Shane! Your a top bloke! :)"  - Craig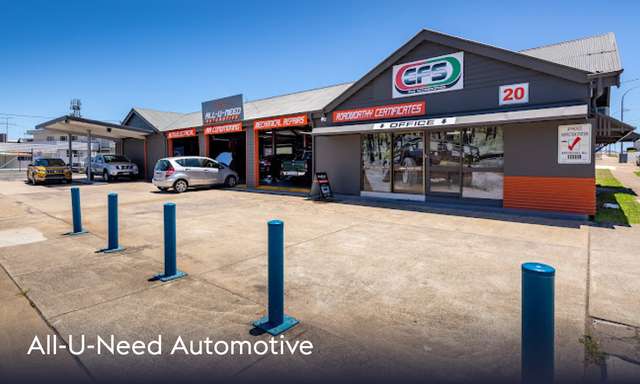 % of 5 star ratings in 2022 - 77%
At All-U-Need Automotive, located in beautiful Hervey Bay's Pialba, getting your car serviced and repaired can be a breeze. 
Under the watchful eye of Steve and his team of experienced qualified mechanics, you'll find expert servicing for all makes and models of cars and 4WDs plus specialised care for European models like Porsche, BMW VW Audi and Mercedes Benz!
From reliable logbook servicing to fitting 4WD accessories from only the best brands – they've got it all under one roof plus a waiting lounge while they work their magic. Local drop-off service is available too!
It's amazing to see that 77% of customers rated them 5 stars last year. This review is great!
"Steve & the staff are very knowledgeable, Always friendly & affordable service. We get both of our cars serviced here. Definitely recommend." - Leice
Can't find a mechanic on this list that's close to you?
No problem, you can use AutoGuru to get free quotes, read reviews and book a local mechanic in Hervey Bay online 24/7.

AutoGuru is Australia's largest online marketplace for booking automotive services.
We've got a passion to remove the stress, hassle and ambiguity from booking automotive servicing and repairs, both for the mechanic and the motorist.