The Best 5 Mechanics in Townsville
Updated 5 Feb 2020
AutoGuru
Meet Townsville's TOP 5 highest-rated Mechanics in 2019!
Let's face it, most of us don't know everything there is to know about our cars mechanical well-being, and who can blame us?
Becoming a fully qualified mechanic takes years of hard work and constant training.
That's why today, we're here to recognise the Top Mechanics in Townsville.
In 2019, AutoGuru partner mechanics in Townsville quoted over $1.2 million worth of services and repairs for AutoGuru customers, to help them better care for their cars.
These Top Mechanics in Townsville went above and beyond to consistently deliver amazing service experiences to their customers.
Average star rating in 2019 - 4.9
Congratulations to Double D Automotive for being the highest-rated mechanic in Townsville!
Double D Automotive is family-owned and operated, and carries out work on all makes and model of car, with a fast and efficient turnaround.
Dean and the team have been in operation at this location for over 5 years and are well known in the local community.
With a specialisation in brakes, they also offer basic servicing and logbook servicing, as well as all kinds of other repair jobs, big or small!
They've received an awesome 4.9 average star rating on AutoGuru in 2019, where customers have had some great things to say about their service.
"Service was excellent and the vehicle was ready on time as asked. Could not fault the service in any way. Many thanks. Would not hesitate to use this service or Double D Automotive again." - Jenefer, October 2019
Average star rating in 2019 - 4.9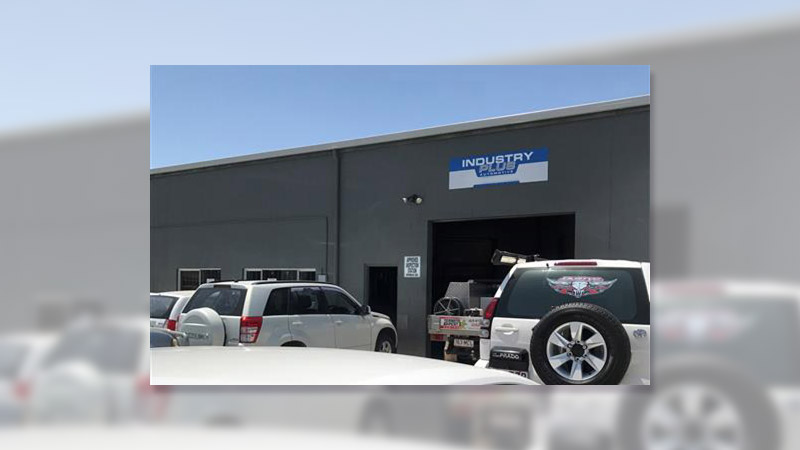 At Industry Plus Automotive they pride themselves on giving every one of their customers' a great service at a great price.
They can look after all your mechanical needs including basic servicing, log book services, brake and clutch repairs, and air conditioning repairs.
They're locally owned as well, so Dwayne and his team of expert mechanics are well-suited to help maintain your car if you're located in Garbutt or surrounding suburbs.
If you're looking for some honest and reliable service, head in to see the team at Industry Plus Automotive.
2019 saw the team receive an average star rating of 4.9 from customers on AutoGuru, now that's impressive! Check out this review.
"Such wonderful and friendly service. Excellent prices to!! Definitely recommending to family and friends!" - Zoe, January 2019
Average star rating in 2019 - 4.9
Bosch Tyre & Automotive Townsville is a locally owned and operated business specializing in all automotive repairs including minor and major servicing, fleet services, new car warranty services and tyres.
They are a fully equipped workshop with all the right tools, technology and experience to ensure all services and repairs carried out, from tyres right through to full engine rebuilds, are to their customers 100% satisfaction.
They pride themselves on giving customers piece of mind that their car is performing and running as safely and efficiently as possible.
The team, led by John, have been around for 13 years and with 5 services bays, they're ready to help you and your car!
Have a read of this awesome review! 
"I will definitely be going back for further work, John was very nice and treated me with the utmost respect. Regards Robyn." - Robyn, June 2019
Average star rating in 2019 - 4.6
Mobile Roadworthy Guys Workshop has over 20 years' experience as a mechanic, and can look after your logbook servicing, brake and suspension repairs, safety certificates, and so much more!
They're open from Monday to Saturday, providing ultimate convenience for their busy customers.
Workshop Manager Jason ensures that all his technicians are experts so that your car receives the very best care. Not only can they work on cars, but they're fully experienced and equipped to service and repair trailers as well!
In 2019, their customers on AutoGuru rated them an average of 4.6 stars! This is what one happy customer had to say.
"Such great customer service, everyone did a great job and worked hard to get my car part in fast and me back on the road fast. So impressed with everything. Thank you." - Karina, October 2019.
Honourable mention
#5 Ian Payne's Automotive Engineering
Looking for a mechanic in Townsville?
Compare pricing, reviews and book online on AutoGuru.
All data recorded on January 2nd, 2020.
AutoGuru is Australia's largest online marketplace for booking automotive services.
We've got a passion to remove the stress, hassle and ambiguity from booking automotive servicing and repairs, both for the mechanic and the motorist.