AutoGuru's recommended Mechanics

Updated 14 Feb 2020
AutoGuru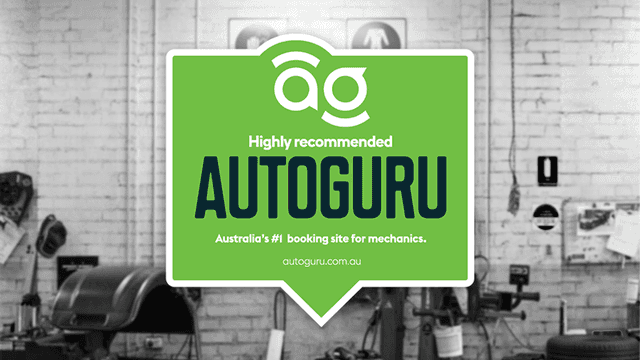 After emerging from their first full month of mass media advertising in South-East Queensland,  AutoGuru, Australia's fastest growing online marketplace for mechanics, is focusing on recognising mechanics on their platform that are delivering great customer service to users who book through the AutoGuru website.
Eden Shirley, the Founder and Chief Executive Officer of AutoGuru says that "The team at AutoGuru is beyond proud to represent all the mechanics on our website."
"These businesses are the foundation members of a growing number of service providers in Australia who are willing to be transparent on pricing and stand by the quality of services they provide by being publicly reviewed by customers online."
He continued by stating that, "Customers who use AutoGuru trust us to find them a reliable and high-quality mechanic, so this program is a way to say thank you for looking after the customers we refer."
The businesses that have been initially identified as Highly Recommended by AutoGuru are the ones that have constantly received great reviews from verified customers on the AutoGuru platform.
"We want to give recognition where recognition is due," says Eden.
"These mechanics have earned our respect and we want to Highly Recommend them both online and offline to any customer that might be interested in their service."
Initially, to introduce the program, mechanics that achieve Highly Recommended status will receive a large sticker that they are able to display on shop windows or mobile vans, allowing customers to easily identify them as a mechanic that continuously delivers great service.
As the program develops, these workshops will receive more material in order to help them visually stand out from others, such as large feather banners and other promotional material. 
To further explain the initiative, Eden says that "AutoGuru has a simple and honest goal; We want to help motorists find and book quality service providers who they can trust.
Whilst we firmly believe that all mechanics on our platform are quality and trustworthy, we do notice that some go absolutely above and beyond to ensure the satisfaction of their customers."
Eden elaborated further by saying, "These mechanics are really helping customers not only develop trust with their business, but develop trust with the AutoGuru platform on a whole.
"It's helping us achieve our goal, and the way we can repay these mechanics is to do what we do best, and that's encouraging as many customers as possible to book in with them."
"By providing material that they can display in their workshop, we're showing that we don't mind promoting their high-quality service to offline customers, as long they know they're booking their car in with a great mechanic, everyone wins."
AutoGuru aims for this program to further motivate mechanics on their platform to deliver the best service possible.
Jason Church, the Head of Sales & Partnerships at AutoGuru says that, "We're always getting mechanics on our platform contacting the Partnership Success team, asking how they can improve on customer service and gain more reviews on the website.
"It's great to see mechanics acknowledging the power customers have in promoting their businesses, and they're showing great initiative to try to gain an advantage from it."
He continued by saying, "The Highly Recommended program gives the mechanics another goal to work towards now, as well as more rewards for delivering some great service to customers, time after time.
Keep an eye for these Highly Recommended stickers appearing in workshops in the next couple of months.

AutoGuru is Australia's largest online marketplace for booking automotive services.
We've got a passion to remove the stress, hassle and ambiguity from booking automotive servicing and repairs, both for the mechanic and the motorist.