ZER0% commission membership plans for auto repairers!

Updated 11 May 2023
AutoGuru
Part of the reason why AutoGuru makes auto services easy for Aussie drivers is because we're partnered with awesome auto repairer members.
AutoGuru partners with fully qualified businesses to provide customers with the very best services, while also helping repairers grow their businesses and get new customers.
In good news for auto repairers, AutoGuru has announced that it has switched to a commission-free membership model. The company started switching top-performing workshops to more affordable zero commission membership plans in September and has been incredibly pleased with the feedback and take up thus far.
Who is AutoGuru?
AutoGuru is Australia's leading booking website for auto repairers. Having a strong digital presence is more important than ever, and AutoGuru makes it easy for members to list their business and attract new customers online.
The site is visited by 4.2 million Australians and quotes 500k vehicles online per year. Members set their own pricing and availability and pay tiered monthly or annual membership fees to list their business.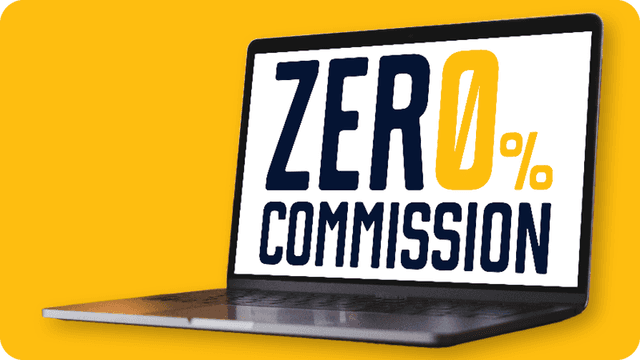 Why is AutoGuru moving away from commissions?
AutoGuru's goal from day one was to 'Make car servicing easy' for everyday Aussies.
"Our focus on delivering the best customer experience when booking car services online has fuelled incredible growth which drives value for our members." CEO, Eden Shirley explains. "Now the company is shifting gears to make AutoGuru even easier for members."
Over the past 12 months, AutoGuru has undergone an extensive internal transformation to optimise and automate booking processes with the simple goal to make the business more efficient and affordable for members.
"Our biggest challenge", according to the CEO, "is that most auto businesses don't use digital diaries to manage their availability. Every month we have to manually schedule thousands of bookings which requires a large reservations team to manage on behalf of members."
Moving away from commissions, AutoGuru believes it can reimagine the entire online booking experience and connect customers and auto shops instantly, giving members full control to manage their own bookings.
"The idea to ditch commissions was an epiphany moment that enables us to connect customers and members in ways we've never dared to imagine before," says Shirley.
What are the benefits for members?
Reducing the 18% to 20% cost per booking for members is a key benefit we are excited to deliver at a time when costs are escalating across the industry. AutoGuru's tiered membership plans are intentionally designed to be more affordable and commission free.
The new operating model is also easier to manage and reconcile. No more commission invoices mean members know exactly what they are paying every month and no longer have to deal with outstanding accounts and monthly reporting issues.
How much do memberships cost?
Memberships start from $99 +GST per month if paid annually or $124 +GST if paid monthly. There are eight membership tiers designed to support members based on the volume of bookings they attract through the website.
What are members saying who have switched?
When asked what Hi-Tech Auto Service thought about Zero Commission memberships, they said "AutoGuru has given us the online presence we've always wanted, and they're doing more and more marketing and we can see the bookings increase. We're old school and just like to focus on the cars, not be in front of a computer. AutoGuru has helped us continue to grow by allowing us to target a new market and have a strong online presence, so I would 100% recommend it."
In Tune Automotive Services praised AutoGuru's new membership by saying "the constant work is great and we know what we're getting paid before we take on the job, with no extra commission charge to worry about. AutoGuru makes the job of selling to new customers easier, and allows our mechanics more time on the floor, which is a value add for small businesses."
Want more info about AutoGuru membership?
Visit AutoGuru.com.au/memberships or call 07 5612 5343.

AutoGuru is Australia's largest online marketplace for booking automotive services.
We've got a passion to remove the stress, hassle and ambiguity from booking automotive servicing and repairs, both for the mechanic and the motorist.