Average Running Costs For Australia's SUVs

Updated 14 Nov 2023
Rita Bonivento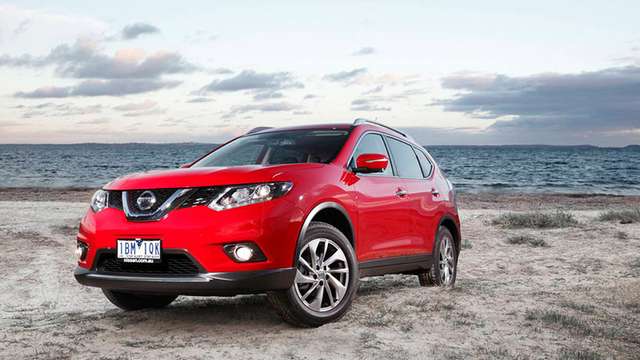 From our national network of more than 1,600 workshops and mobile mechanics, AutoGuru has compiled and compared the true annual cost of five of Australia's top-selling and most popular SUVs.
Useful for carting the family around during the week, and then escaping the city for a camping trip on the weekend, SUVs are versatile vehicles that have taken over from larger vehicles as the car of choice for many families.
Allowing the versatility of 5 or 7 seats, they are also a great alternative to a people mover.
But what about servicing costs?
The table below shows the average SUV servicing cost per annum based on a 10-year logbook service schedule.
| | | |
| --- | --- | --- |
| MODEL & RRP | SERVICE INTERVAL | AVG. SERVICE COST PER YEAR |
| $24,577* | 10,000 km / 12 months | $343 |
| $21,787* | 10,000 km / 6 months | $606 |
| $36,428* | 15,000 km / 12 months | $489 |
| $16,711* | 15,000 km / 9 months | $447 |
| $27,067* | 10,000 km / 6 months | $661 |
*Comparing 2016 models / average retail price
We have taken a variety of SUVs for this comparison, all of which incorporate a timing chain – meaning there is no interval for replacement like a timing belt. This saves on servicing costs over the life of the vehicle.
That said, the Nissan X-Trail and the Toyota RAV are the most expensive to service, primarily because both require a service every six months.
The VW Touareg has a $730 service every 60,000 km and jumps up again at 120,000km to $950. Service intervals other than these are $340 to $460.
The Mazda CX-5 has a relatively even price structure for its servicing; between $230 and $470, and is serviced every 10,000 km / 12 months. The most expensive service is at 200,000km / 20 years and is priced at $540.
The CX-5 seems to be the className leader in this category, in both fuel economy and servicing costs.
Just remember when purchasing an SUV rather than the equivalent medium or large car, other maintenance components such as tyres and brakes, may be more expensive over the life of the vehicle.

Rita's a Gold Coast dweller who's been wordsmithing for ages. She started out at Michelin Melbourne 22 years ago, & an avid traveller, has written in the marketing arena all over the world since then.
Her first car was a 1970 VW wagon she inherited from her dad. She's had a few vehicles since then with an overall Toyota theme coz she reckons they do the best air con for the Aussie heat.