Average Running Cost For Australia's 4WD Utes

Updated 13 Nov 2023
Rita Bonivento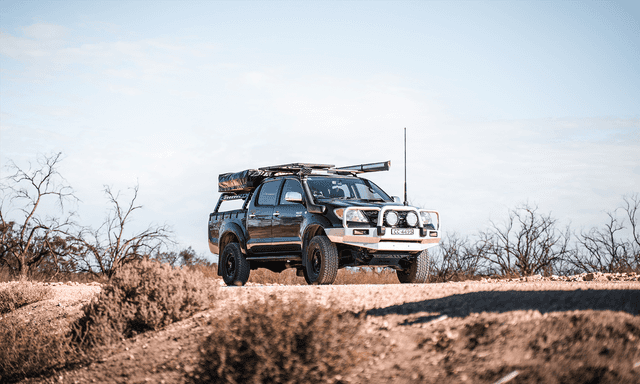 The 'Ute' is an Aussie icon!
Created here, it has been a mainstay of the Australian motoring market since the 1950s and is as popular as ever.
There are more and more Utes on the road, used by both tradies and sports lovers alike.
Models like the Toyota Hi-Lux, Ford Ranger and Nissan Navara are all used as support vehicles on work sites and farms around Australia, and for good reason.
Utes are handy for moving heavy loads, throwing tools and equipment in the back to move between job sites, as well as towing the boat or motorbikes on the weekend.
But they've also become the perfect family car, with loads of room for the kids and their gear, plus the added ability to go on adventures off the beaten track.
Driveability in urban environments has improved massively, and with all the added visibility tech such as cameras and sensors, they're no longer too daunting to park or drive in cities. 
Due to more complex drive line systems such as 4-wheel drive and complex diesel engines, maintenance costs can be pretty big for 4WD utes.
Over and above the purchase price of your ute, just how much money are you committing to servicing and fuel every year?
The table below shows the average servicing cost per annum based on a 10-year logbook service schedule.
MODEL & RRP

SERVICE INTERVAL

AVG. SERVICE COST PER YEAR

Toyota Hi-Lux


$36,214*
10,000 km / 6 months
$842

Ford Ranger


$34,904*
15,000 km / 12 months
$483

Mitsubishi Triton


$27,783*
15,000 km / 12 months
$655

Holden Colorado


$29,811*
15,000 km / 9 months
$657

Nissan Navara


$32,071*
10,000 km / 6 months
$839
*Comparing 2016 models / average retail price
When choosing a Toyota Hi-lux, Mitsubishi Triton or Holden Colorado, you'll need to allow for a timing belt change – 100,000km in the case of the Triton, and 150,000km for both the Hi-lux and Colorado.
The Mitsubishi also requires a major service every 30,000km – which includes a valve clearance adjustment.
If you opt for the Toyota or Nissan, they are required to be serviced twice as often as the others – at 10,000km or 6 months, whichever occurs first, compared to the 15,000km intervals of the Colorado, Triton and Ranger.
Is your car not on this list? AutoGuru is Australia's #1 booking website for car servicing and repairs. We cover 98% of vehicles on Australian roads, with a huge network of trusted workshops and mobile mechanics.

Rita's a Gold Coast dweller who's been wordsmithing for ages. She started out at Michelin Melbourne 22 years ago, & an avid traveller, has written in the marketing arena all over the world since then.
Her first car was a 1970 VW wagon she inherited from her dad. She's had a few vehicles since then with an overall Toyota theme coz she reckons they do the best air con for the Aussie heat.