Shell - Fuel Card Review

Updated 4 Jul 2023
Rowan Johnstone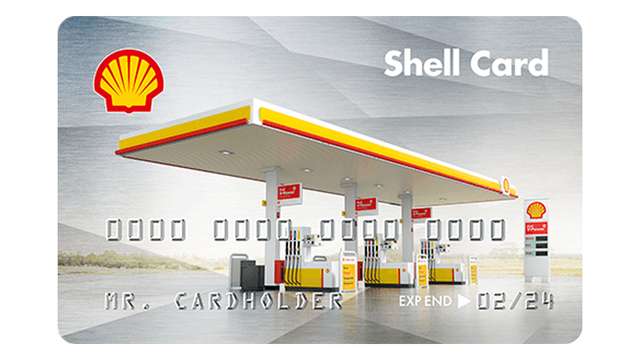 Shell advertises its fuel card as a simpler and more secure way to control your business fuel expenses.
The Shell fuel card boasts over 50 years of experience and is accepted at over 1,250 locations Australia-wide.
Shell's range of fuels include Unleaded E10, Unleaded 91 Low Aromatic, Unleaded 91, Unleaded 95, Premium Unleaded 98, V-Power Unleaded 98, Autogas, Diesel, V-Power Diesel, Diesel Extra and Biodiesel.
What are the benefits of the Shell fuel card?

According to Shell, some of the benefits of their fuel card include;
Reduce stress - The Shell card allows you to reduce admin and paperwork by making bookkeeping and tax preparation easier. You can keep track of everything any time with Shell Card Online.
Financial rewards - Earn rewards with flybuys at Shell Coles Express sites, improve cash flow with flexible payment terms and control employee spending.
Large network - In addition to the 1,250 locations, Shell offers a growing number of strategic, truck-friendly locations along with high-quality Shell fuels.
What are the card options?
Shell offers a single card, however, each card is customisable via Shell Card Online.
How much does it cost to join Shell Card?
There are no set-up costs when joining Shell Card.
Are there other fees?
There's a monthly fee of $2.50 per card.
There are no admin, transaction or replacement card fees. If you pay your account with a credit card, there's a 0.8% surcharge.
Is there an interest-free period?
There are up to 51 days interest-free available.
What is the eligibility criteria?
Applicants must be 18+ with a business that has an ABN.
What do you need to apply for the Shell fuel card?
You'll need your ABN

Bank account details

Vehicle and/or driver details

Driver's license
Find out more about the Shell card
Information current as of February 2021.
Image credit: Viva Energy

Written By
Rowan Johnstone
On weekends you'll probably find Rowan in the garage with his Dad restoring a 1958 Ford Star Model Customline or enjoying a cruise through the Gold Coast hinterland on his Suzuki GSX-R600.
Despite his passion for being behind the wheel (or handlebars), he looks forward to the day when he can commute to work in his own driverless car.