When Is The Optimal Time To Sell A Car?

Updated 23 Aug 2023
Rachel White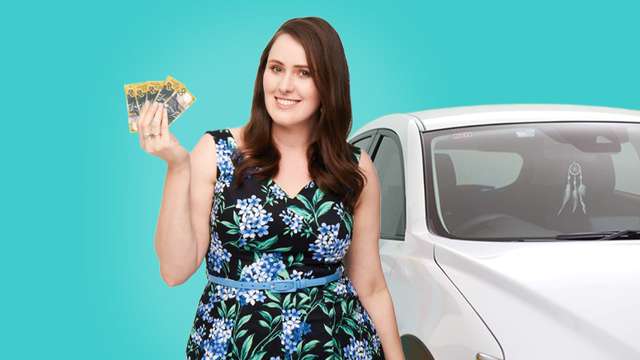 Personal circumstances may mean you don't get to decide when to sell a car, but if you do have that flexibility to pre-empt when you're going to sell, you can use it to your advantage. Keeping maintenance up to date on the car, so it is in tip-top shape when it goes on the market, is just one of these advantages.
For some of us, car expenses are already on the budget, however, the cost associated with the sale of the car isn't. This cost that comes from the depreciation on your vehicle can also be a shock, so the 'best time to sell' a car can play a big role in how you fare financially after a sale.
When the time does come to sell a car, you will want to get the best price. To achieve that you will want to sell at a time when the buyers are looking. Going to the market at the right moment will save you time that can be spent on better things.
The worst time to sell a car
Whilst there are certain times of the year that are better than others to sell, there are times of the year that can be consistently problematic for sellers, such as;

EOFY: During the end of financial year sales, dealerships are running out as much stock as possible for the end of the financial year. That means discounted new and used cars. Your car will have a tougher time competing on the private market. That is unless you plan on trading in your car for an EOFY bargain. In that case, go for it.
Holidays: You can wipe out most of Dec and Jan. Any major holiday period is not for selling cars. People have other things on their mind and money is spent on gifts, vacations and having fun, over big purchases. You might find the odd cashed-up Christmas shopper who's looking to buy a car for a loved one, but they are few and far in between.
Winter: We hibernate in winter, days are shorter and nothing seems to get done - other than hiding under the doona for a little bit longer. Big purchases are less likely to happen in winter, it's a reality, no one is looking to buy in winter, so don't waste time selling.
The best time to sell a car
The type of car your selling does play a part in when to sell but typically the best time is spring. This is when people start coming out of their winter slumber and everyone is warming up and becoming active again. It is also the best time to buy and sell houses.
With spring - that's Sept, Oct, and Nov - being the big purchases season, it's sure to be a winner for a car sale. But, let's think about your target buyer and other factors to take into consideration when timing a sale.

Students: School leavers and driving age high school students will generally look for cars around Nov or Feb
Fuel consumption: Don't try to sell a petrol guzzler when petrol prices are high, wait for them to come down.
Luxury cars: The best time to sell a luxury car is when it's between 3-5 years old.
Classic cars: Anytime is good for a classNameic, but of course the optimal time is spring.
Convertibles or sports cars: You guessed it. Spring or summer is the best time to put the top down and free the hair or shiny dome.
Try to sell newer cars when they have between 50,000-70,000km on the dial or are between 3 to 5 years of age. Cars depreciate between 15-25% of there value each year for the first 5 years. It's financially unviable to sell within the first 3 years of a new car purchase. Especially if you have a loan as you will be at a loss.
If you are looking to sell an older car try to do it before it reaches 100,000km. This is an enchanting number that once passed will drastically drop the value of your car, and will attract the bargain mongers. This is because most cars don't have too many expensive maintenance issues before the 100,000km mark. Once that mark is reached it can bring with it some more costly bills, so the sale value goes down.
If you have an older vehicle that's over 100,000km or over 7 years old and it's well maintained it might be a good idea to hang onto it. Here's an article on why you should keep your old car, well worth a read.
Tips on selling
Now that we've worked out the best time to sell, here are some quick tips on selling to get you ready for a quick sale:
Keep the vehicle well maintained, have it serviced and fix any urgent repairs

A well looked after car will sell quickly

Selling privately delivers more cash as opposed to selling to a dealer or car yard, as long as you have the time

Take the time to get some good images, and plenty of them

Get a professional detail and polish
One last thing. Don't completely wipe out other times of the year to sell, yes spring is in and Christmas is out but there is also Autumn which is a great second-place contender, happy selling.

Rachel spent her early adult life around cars, motorsport and hands-on with her own cars. This interest moved into various careers within the Automotive industry. Joined with her passion for writing, Rachel loves putting the two together to share her experience, so we can all become AutoGuru's.