Sydney airport parking deals

Updated 8 Dec 2021
AutoGuru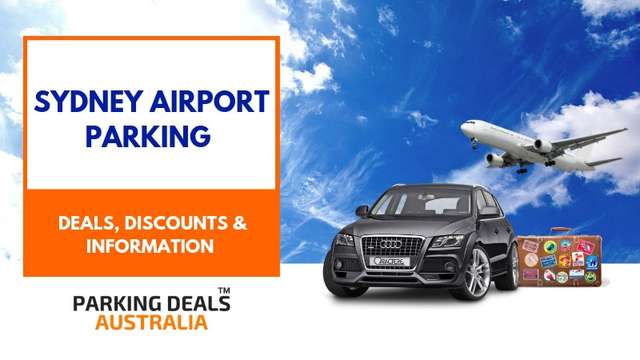 Sydney airport is the busiest airport in Australia with nearly 50 million passengers shuffling through its three terminals every year. That's a lot of people and, not surprisingly, quite a few of them want to take advantage of parking at or near the airport.
It pays, therefore, to plan ahead. If you don't, you could be in for a headache as you search for somewhere to park, and a migraine when you see how much it's going to cost.
It doesn't have to be that way.
Sydney Airport's three terminals are split between international and domestic flights. Terminal One (T1) is used for international flights, Terminal Two (T2) for domestic flights and Terminal Three (T3) for Qantas domestic flights.

PARKING DEALS Discover Sydney Airport parking deals right at your fingertips.
There's decent on-site parking and a few options too, depending on which terminal you're flying from, how much you're willing to pay, and how far you're willing to walk to get from your car to the terminal.
You are able to drive up on the day to find a spot but, as with all parking these days, making an online reservation makes much more sense. It's cheaper, with considerable discounts available when compared with the drive-up rates, plus you will be assured of a parking place.
The options
For the international terminal, Parking Deals Australia has an awesome offer. The online parking booking site is offering a deal for long-term parking seekers, where, depending on how long you park for, you can access prices from as little as $10.45 per day.
You can park your pride and joy in a secure, undercover car park and enjoy a free valet shuttle to the airport (about 5 minutes away). The car park is open from 7am - 5pm.
If you've got a late-night or early morning flight, you might find the Sydney Aiport Suites Parking option more suitable. 
They're open 24/7, so can you access your car at any time. This car park is located just 7 minutes away from the airport.
If you're looking for short term options, parkingdealsaustralia.com.au have a few which are definitely worth a look. There's the budget undercover and outdoor shade cover airport parking options for $16 per day, as well as the premium undercover airport option for $20 per day.
Or, if you're unsure how long you're going to be staying, parkingdealsaustralia.com.au is also offering $15 daily Sydney Airport parking, with no minimum booking required! 
Disclosure: Some links provided in this article are affiliate links. AutoGuru will be paid a commission if you use these links to make a purchase.

AutoGuru is Australia's largest online marketplace for booking automotive services.
We've got a passion to remove the stress, hassle and ambiguity from booking automotive servicing and repairs, both for the mechanic and the motorist.