Required Safety Labels: Electric, Hybrid and Hydrogen Vehicles

Updated 31 Aug 2020
Scott Kemp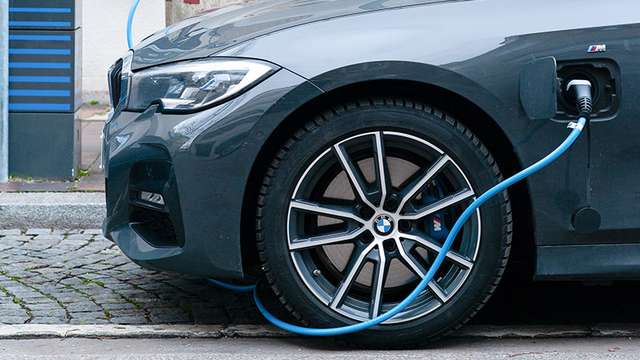 Victoria, and most recently NSW, have introduced a sticker system to assist emergency services and first responders from identifying the fuel source that they may need to work around in case of an emergency.
The safety labels are to be attached to your number plate and are compulsory in both NSW and Victoria and you could face being fined if you don't comply. 
Stickers are available from relevant transport authorities.
What vehicles require a warning label?
Hydrogen-powered vehicle – a motor vehicle that is powered by a hydrogen fuel system and has one or more hydrogen fuel containers fitted to the vehicle for the system.

Electric-powered vehicle – a motor vehicle that is powered by one or more electric motors or traction motors.

Hybrid vehicle – a motor vehicle that is powered by an internal combustion engine (regardless of fuel type) and at least one electric motor or traction.
Basic label requirements
The label must be:
Fixed conspicuously to front and rear number plates.

Affixed to a plate made of metal that is at least 1mm thick.

Compliant with className 2 of AS 1906.1 'Retroreflective Materials and Devices for Road Traffic Control Purposes - Retroreflective Sheeting'.

Fixed to the number plates so that the letters on the label are in an upright position.

Does not wholly or partly obscure any characters on the number plate.

With over 15 years in the industry, Scott has worked in a variety of different roles with a variety of different manufacturers.
His journey started at 16 when he began his apprenticeship at a small workshop, from there he moved on to dealerships working as a Senior Mechanic, Service Advisor and Assistant manager. His most recent role was as workshop controller/2IC at a large multi vehicle franchise.