Pre-purchase inspection with RACV

Updated 21 Apr 2022
Clancy Harrip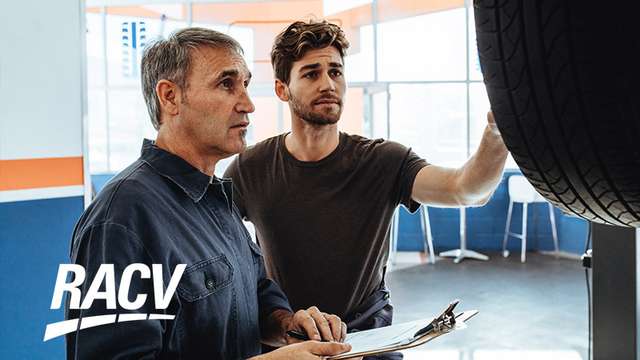 When buying a car, you'll want to know that the vehicle you're purchasing is in good condition, safe and will likely last a good few years if looked after properly.
To provide yourself with the much-needed peace of mind you can invest in a pre-purchase inspection; a service completed by a qualified professional mechanic which will provide you with a detailed report designed to assist you in making the correct decision.
Pre-purchase inspection prices vary between $200 to $450 depending on type of inspection and vehicle model/size.
There is a lot of options available and many automotive businesses offering this service which means that it pays to shop around and consider whether you want a basic, visual-only inspection, or a comprehensive inspection.
RACV
RACV has been servicing the Victorian community since 1903 and was created with the objective to deliver valued benefits to its members and the wider community.
They are a known and trusted member organisation that operates in all areas of the automotive industry offering a wide variety of services.
RACV's pre-purchase inspection is undertaken at an RACV accredited Auto Centre and comes with an added bonus of a 30-day mechanical guarantee designed to help you make the right decision about purchasing your vehicle.
As part of the inspection you will receive an overall condition report and a purchase recommendation presented in the following 'traffic light guide' format.
Stop:
The vehicle requires too many repairs and it could make the purchase uneconomic for you.
Caution:
The vehicle requires repairs and if undertaking these it should make the vehicle reliable. These repairs should be quoted before purchase.
Go:
Any reported issues will be covered by routine services and adjustments.
RACV offers pre-purchase inspections in over 40 accredited auto-centres located around Victoria.
Members can expect to receive a 5% discount off the auto-centres nominated price and prices do vary depending on the business/location in question.
Includes:
Road Test:

Engine performance, transmission, brakes, steering, suspension, noise and 4WD feature (if applicable).

Transmission:

Oil leakage, general damage and wear.

Engine:

Visual oil levels checked and review of abnormal noises, cooling system, ignition, fuel and exhaust systems.

Body:

Paint, panel and rust.

Electrical:

General wiring condition, air-conditioning, dashboard and other visual electronics.

Brakes:

Examined for external fluid leakages and adjustment.

Tyres and Wheels:

Tyres, wheels and rims.
A standard RACV pre-purchase inspection is a visual-only inspection and parts/components will not be removed within the inspection.
Comprehensive add-ons:
A comprehensive inspection is also available which has the added service of wheel and brake drums being removed to determine the condition of brake linings, pads, drums and discs.
Prefer to go with an independent mechanic? No worries!
Use AutoGuru to get instant quotes for your Pre-Purchase Inspection from a range of local, high-quality mechanics.
All data gathered in December 2018. 

Clancy has been working in, and writing about, the automotive industry for half her adult life.
She loves her work and all things automotive and looks forward to the day she is considered a guru on the subject, an auto guru perhaps.