Is my windscreen repairable?

Updated 3 Mar 2020
Jason Unrau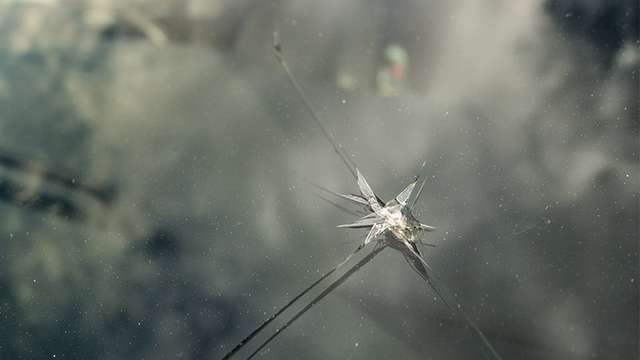 Cracks and chips in the windscreen are among the most common car problems.
And naturally, you'll find places all over Queensland and beyond that offer to fix your windscreen fast.
But the biggest question you should have before getting your windscreen repaired is . . . can it actually be repaired safely?
Here's a fact you probably didn't know: in an accident, the windscreen is a safety component.
In a collision, that seemingly fragile slab of glass prevents your car's roof from caving in, especially in a rollover.
A damaged windscreen can compromise your safety in a collision, and that's no laughing matter.
Which cracks and chips can be safely fixed on your windscreen?
Generally, most small chips can be repaired by an auto glass professional. The benefit of getting these repaired as early as possible is that it stops the chip from spreading and potentially turning into a large crack.
You also avoid the higher cost of an entire windscreen replacement. 
By law, if they penetrate more than one layer of glass in a laminated windscreen or impede the driver's view, chips and 'stars' larger than 16mm in diameter must be repaired. The same applies for cracks that are longer than 150mm.
Some windscreen cracks can't be fixed
So at what point is a repair not possible? Well, once the chip or star becomes much bigger than the size of a 10 cent coin (roughly 2.5cm diameter), or a crack becomes longer than 30cm, you'll more than likely be looking at a replacement.
A repair has to be nearly invisible to the driver, so it doesn't distract as they drive. So if it isn't possible to repair your windscreen to the point where the repair is basically invisible, you'll have to replace it.

This may be the case if you have multiple chips or cracks.
If a crack spreads to the edge of the windscreen, it can't be fixed and has to be replaced.
The same is true for a stress crack without an impact point – it has to be changed, not repaired.
What about Pitting?
If your windscreen looks bejewelled on a bright, sunny day, it's probably pitted.
Pits are tiny chips that tend to refract the sun.
As a car ages, more pits are added all the time from tiny stones and debris.
They're extremely small in diameter and very shallow.
Pitting can't be adequately repaired.
If pitting becomes extreme or creates too much distraction while you drive, the windscreen should be replaced.
How is a Windscreen Repaired?
A crystal-clear resin is the main component in windscreen repairs.
Once the area has been meticulously cleaned, suction (or vacuum if you'd prefer) is applied over the damaged location.
Resin is then carefully applied to the crack, chip, or star where it fills the air gap in the glass.
As it dries, the resin is nearly invisible to the naked eye and the repaired area is just as strong as before the impact.
Need a windscreen repair? Windscreen replacement Sydney, Windscreen replacement Melbourne, Windscreen replacement Brisbane, Windscreen replacement Gold Coast 
Get a quick quote through AutoGuru, it's so easy!

Jason is a Canadian automotive content writer with a background in the auto service industry, but he's been hooked on cars and mechanics since childhood.
One of his first cars was an '80 Mazda RX-7 that's sorely missed to this day. A '68 Ford Torino GT, a '66 Ford Country Squire Woodie station wagon, and a '96 Suzuki GSX-R 750 have spent time in his fleet of cars, bikes, and trucks over the past two decades.
Jason's pride and joy is under construction – a turbocharged '88 Mazda RX-7 convertible. Also on his resume is CASCAR official certification.