How to get rid of the smoke smell in your car

Updated 9 Oct 2019
Jason Unrau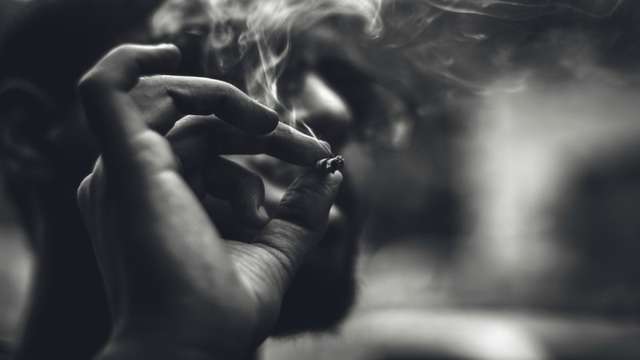 If at some point you made the choice to smoke in your car, or maybe you purchased a used car from a smoker, you may now be finding that stale smoke odour off-putting.
Not only does it make your car an unpleasant environment to travel in, it also brings the value of your vehicle down significantly.
And whether you want to maximise your resale value, or you just want the awful smell gone, unfortunately, you've got some work ahead of you.
It's difficult to eliminate the sooty smell from your car, but not impossible. Using household items and basic supplies, you can get rid of your car's smoky history.
Here's how.
Dispose of every trace of a cigarette

Clean your carpets and seats
Need more information? Read on to get a detailed breakdown of each step. 
Dispose of Every Trace of a Cigarette
Empty your ashtray into the bin. Get rid of any old cigarette packs from under your seats. It's the first step in cleaning the stink out.
Your nose now has work to do. Pull every item out of your car's interior – maps, books, shoes, jackets, tissues, and all. Sniff each piece to detect the smell of smoke.
If it's clean, put it aside so you can return it to your car. If it smells of smoke, toss it or clean it.
Clean Your Carpets and Seats
These are the items that retain the most odour. Vacuum your upholstery thoroughly, sucking up all the ash and dust.
Then, sprinkle baking soda over every fabric surface. This fine white powder neutralises bad odours extremely well.
Close the doors and let the baking soda sit as long as possible, to do it's odour-busting work – a few days is best.
After its waiting period, vacuum the upholstery again. You'll already notice much of the smoke smell has gone away, but don't stop there.
Thoroughly spray the interior – seats, carpets, floormats, door panels, and roof lining – with a fabric deodoriser that contains an enzyme which will speed up the chemical reaction and break down any remaining smells.
There are some great earth friendly brands of fabric deodorisers on the market too.
Clean Your Windows
Notice an oily, brown film on your windows and windscreen? It's smoke residue. Delightful. Use a glass cleaner, ideally one with ammonia, to clean the glass thoroughly.
It can take two or three attempts using some serious elbow grease to remove all the streaks of residue stuck to the glass.
Wipe Down the Interior
It's likely you'll have micro-sized spots of ash, fabric spray, window cleaner, and baking soda all over your car's interior after employing all of the above cleaning tips.
Use a microfibre cloth or cotton rag and a high quality, leather-friendly interior car cleaner to sweep away all of these substances.
Apply the cleaner to your cloth and wipe the surface clean. If you spray the surface before wiping, you could get your nice, clean windows all spotted with cleaner.
Treat the HVAC Ducts
The smoke smell tends to stick in the heating and A/C system too. So let's tackle that area now.
Using a mold and mildew treatment spray specifically designed for your heating system, spray the treatment into your windscreen cowl, located at the base of your windscreen exterior – which is where the cabin's fresh air is drawn from.
Or you can turn your A/C on recirc and spray the vents down in the foot well, towards the centre console inside your car.
This is a good overnight job as you'll need to allow the spray to sit for 4 to 6 hours before getting back into your car.
Oh and we recommend replacing the cabin air filter also, if your car is equipped with one.
Make sure you're thorough when applying all of the above tips! A little bit of hard work will pay off if you're serious about removing that offensive smoky smell from your car.
If you'd prefer professional assistance, contact AutoGuru.com.au.
Our National network of workshops and mobile mechanics can help you with all sorts of vehicle maintenance and repairs.
Image credit - Aamiraimer

Jason is a Canadian automotive content writer with a background in the auto service industry, but he's been hooked on cars and mechanics since childhood.
One of his first cars was an '80 Mazda RX-7 that's sorely missed to this day. A '68 Ford Torino GT, a '66 Ford Country Squire Woodie station wagon, and a '96 Suzuki GSX-R 750 have spent time in his fleet of cars, bikes, and trucks over the past two decades.
Jason's pride and joy is under construction – a turbocharged '88 Mazda RX-7 convertible. Also on his resume is CASCAR official certification.