Holden Capped Price Manufacturer Service Review

Updated 16 Nov 2023
Sam Cleveland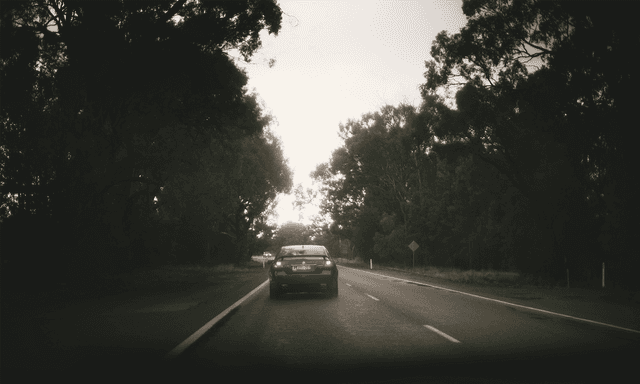 Holden must be doing something right – the iconic Australian brand has been in business since before the invention of the car.
The eerily prescient James Holden established an Adelaide saddlery in 1856, apparently on the hunch that the automobile would be invented in Germany several decades later and that his surname would one day look great on a badge.
In 1905 his grandson Edward joined the business with a passion for automobiles and by 1923 the company had dumped saddles and was producing 12,000 car bodies each year.
In 1926, the renowned US corporation General Motors made an acquisition, expanding its reach to include General Motors (Australia) – which later General Motors-Holden was born, operating from plants in each state of mainland Australia.
Backed by GM's corporate muscle (and a series of reliable local designs ideal for rural use), the marque came to dominate Australia's post-war car market.
The iconic FJ, FE and FC led the range and by the end of the '50s, Holden had more than 50 per cent of domestic sales and was exporting to 17 countries.
Holden produced a series of iconic Australian designs, starting with the Torano in 1967, followed by the HK and Monaro V8s in the subsequent year, and the HQ in 1971. The Kingswood, Gemini, and the widely recognized Commodore in 1978 further solidified their legacy as creators of timeless automotive masterpieces.
Sadly, Holden ceased domestic manufacturing in 2017 (a local R&D operation remains active) but still remains Australia's fourth best-selling car brand maintaining a passionate fanbase.
Servicing with Holden
Holden offers a capped-price manufacturer service plan called "Know Your Cost Servicing" . . . an upfront declaration that you won't be furiously surprised when Holden's mechanic hands over the invoice.
Their offer is simple – bring your new Holden in for its scheduled service and they promise not to bill over a certain amount, while still doing everything you'd expect to keep the vehicle in "new car" nick.
The deal is offered on current models still under their five-year warranty and covers labour, Holden-approved parts and fluids, and any other workshop charges that might crop up.
Capped-price costs over the life of the plan range from as high as $2,403 for the Astra to $2,973 for the diesel Captiva; these figures are pretty close to industry benchmarks.
A noteworthy quirk in Holden's capped-price plan is their service intervals: they want you in the workshop every 15,000km or nine months (whichever comes first).
This is a tighter timeline than most manufacturers' 12-month/15,000km capped-price service plan and does give you a shorter overall coverage period.
Holden's nine-month scheme can cover your car for 63 months from purchase, while manufacturers using a 12-month schedule look after you for up to 84 months.
Most Holden dealers also decline to provide a free loan car during the service, a sweetener several other makers offer.
As always, it's worth shopping around with independent mechanics, who may offer the same work at a cheaper price.
Don't forget – qualified mechanics can perform a service at any stage of your car's life without affecting the manufacturer's warranty.
What's even better is that  AutoGuru can help you find a high-quality local mechanic with just the click of a few buttons.
Get instant quotes from a range of mechanics near you, and book your next Holden service with confidence.

Sam Cleveland is a Queensland writer and media producer.
He was the foundation editor of the award-winning MBGC – the Mercedes-Benz Gold Coast magazine.
For Motorline BMW, he wrote and directed Continue to Drive with composer Timothy Fairless, a cinema ad that was added to the National Film & Sound Archive.
His association with luxury European manufacturers goes back to his first cars: a trio of (t)rusty 1970s Volvos.