Do you need to regularly service electric cars and how much does it cost?

Updated 18 Sep 2020
Rowan Johnstone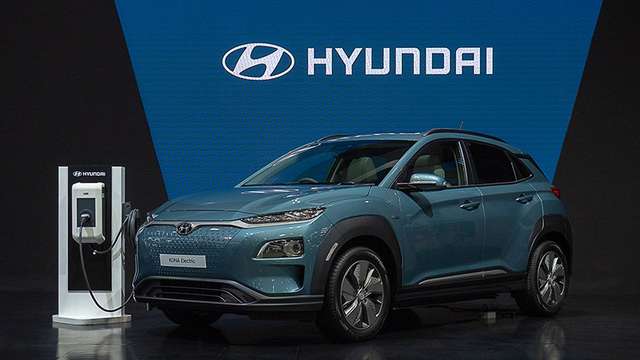 If you've been looking to jump headfirst into the world of electric vehicles (EV), we can understand that there may be one or two things that are holding you back. For instance, the initial purchase price of an EV could cause quite a shock. An EV can easily cost over twice as much as its internal combustion engine counterpart and that, in itself, is a big barrier to overcome.
The next thing on your mind might be things like the cost of ownership; insurance, registration, running costs, and repairs. And then there's servicing. How much is it, when do you have to do it and what does it cover?
Currently, there are only a few EV models available in Australia, with the 2019 Hyundai Kona Electric the most recent and high-profile entrant into the market.
The all-electric SUV has a starting price of $59,990 before on-roads and we'll compare costs against the entry-level petrol-powered version of the Kona, which starts at around $23,990 before on-road costs and has a two-litre petrol engine sending drive to two wheels.
To start with, the answer is yes, you do have to regularly service your EV. For the Kona Electric, Hyundai says that should be done once every 12 months/15,000km and will be mandatory in order to maintain your five-year factory warranty.
The following service intervals and inclusions have been sourced from Hyundai Australia in June 2019.
Kona Electric - $165*
This first service undertakes routine inspections of all components such as the brake components, suspension, air conditioning, seat belts, climate control filters, lights and wipers, battery terminals, instrument warning lights and gauges, steering, nuts and bolts on the chassis, airbags, tyres (including tyre rotation), a diagnostic system check, recall check and lubing of hinges.
Kona Petrol - $264*
For the petrol-powered Kona's first service, you get all the inspections that the Electric gets plus inspections of the drive belts, drive shafts and boots, exhaust system, fuel system, plus a fuel system treatment and engine oil and filter change.
24 months/30,000km + 36 months/45,000km
Kona Electric - $165*
Kona Petrol - - $264*
The services at 24 months and 36 months carry out the same tasks for the same price* as that at 12 months for both the Electric and Petrol Kona.
Kona Electric- $165*
All service inclusions are still the same as the first service at 15,000km for the Kona Electric.
Kona Petrol - $364*
The first change comes at the 60,000km mark for the petrol Kona. In this service, you can expect to get your fuel filter replaced.
Kona Electric- $165*
The electric Kona's service inclusions have not changed.
Kona Petrol - $264*
After the pricier service at the 60,000km mark, the petrol Kona returns to what could be called its basic service price.
Kona Electric- $165*
Nothing new to see here in the electric world!
Kona Petrol - $325*
We're seeing a small price increase for the 90,000km service to accommodate the replacement of the air cleaner element.
Kona Electric - $165*
Yep, still the same.
Kona Petrol - $255*
We've got a slight decrease in price for this service compared to the basic price, but nothing has been excluded from the service inclusions. Nice!
Kona Electric - $165*
Consistency is key for the Kona Electric.
Kona Petrol - $390*
In addition to the basic service inclusions, this service will see you get a fuel system treatment and a new fuel filter.
So, there's the first 120,000km, or eight years of Kona Electric ownership compared to a petrol version and it pretty much speaks for itself.
Over eight years, it will cost you $2,390 to routinely service the petrol-powered Kona, excluding any major repairs that pop up along the way. The Kona Electric will only set you back $1,320 in routine maintenance over the same period.
This is thanks to significantly less consumable parts in Kona Electric when compared to its petrol-engined pal.
The most expensive service for the Kona Electric comes at the 14-year/210,000km mark. This one comes with a coolant change for the Kona's battery and will set you back $510*. The petrol version's most expensive service is also $510* and includes a new set of spark plugs. You'll need to get this one done at 120 months/150,000km.
There are a couple of things to consider. For the electric, what will be the cost of a new battery if it fails outside of Hyundai's eight-year battery guarantee? For the petrol version, expensive repairs such as timing belts, head gaskets and various potential engine problems can leave a large dent in your wallet if they occur outside of the five-year warranty.

*All servicing prices were collected on June 25, 2019 and are based on a postcode of 4217. Please confirm pricing with your local dealership.
Image credit: Hannastocks / shutterstock.com

Written By
Rowan Johnstone
On weekends you'll probably find Rowan in the garage with his Dad restoring a 1958 Ford Star Model Customline or enjoying a cruise through the Gold Coast hinterland on his Suzuki GSX-R600.
Despite his passion for being behind the wheel (or handlebars), he looks forward to the day when he can commute to work in his own driverless car.