Does my diesel particulate filter need to be replaced?

Updated 9 Oct 2019
Clinton Brett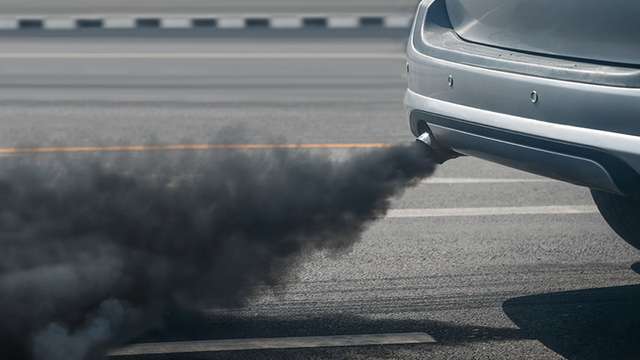 There's a lot of smoke and mirrors for owners around the subject of 'DPF fitted' diesels.
A DPF is an exhaust filter fitted to most late model diesel vehicles.
It is used to remove harmful gases, including hydrocarbons from fuel and lubricants, as well as water and sulphates that attach themselves to soot and form harmful particles produced from diesel exhaust fumes.
These damaging gases can form due to several contributing factors - poor or incorrect servicing, poor quality fuel and driving habits resulting in poor combustion.
The DPF filter is designed to capture these particles and then be regenerated, or cleaned, via high-temperature burns.
It is when this regeneration process does not happen, and the filter becomes clogged, that problems can arise.
The diesel particulate filter has been portrayed as a sophisticated and expensive component to be replaced, which in my experience is not true.
When monitored, diagnosed and maintained correctly, replacement can be avoided.
When a DPF fault becomes present in the engine's computer, it DOES NOT necessarily mean the DPF is blocked.
What are the symptoms of a blocked DPF?
Symptoms you may experience when a DPF is becoming blocked and/or requires servicing (not necessarily ready for the scrap heap) can be one of the following:
Surging/poor performance.

Excessive fuel consumption.

Excessive smoke - white, blue, black.

Engine and/or DPF emissions lights displayed.

Difficult starting the engine.

Engine runs rough.

Unsuccessful attempts to regeneration.
What are regenerations?
The vehicle's computer embedded algorithms carry out periodic regenerations (burns) – a process whereby the system increases the temperature in the exhaust and 'burns away' the particles and soot collected in the filter.
When another component is failing to operate correctly, it can either increase quantity of regenerations or stop them completely until the fault is rectified.
Regenerations result in blowing excessive black smoke from the exhaust. This is not harmful.
Only if smoke blows continuously does it mean an underlying problem requires immediate attention.
How can you reduce potential DPF failure/blockage?
Ensure your mechanic is experienced and knowledgeable on diesels.

Avoid Incorrect oils and missing services.

Avoid driving with a fault in your car (dash warning lights).

Avoid poor quality diesel fuel.

Modify your vehicle with caution.

Ideal DPF driving habits - reduce idling, increase rpm under load (dropping down a gear) especially in crawling traffic.

Help your mechanic understand changes with your vehicle such as louder whistles, hissing noise or jerking feel whilst driving. These unusual changes in driveability may result in your DPF not regenerating.

Avoid using 'on vehicle intake/induction cleans' even if your mechanic recommends them. They can damage DPF's and other major components. Your mechanic can contact

Diesel Help Australia

for an explanation on why not to use this method.
Component failures contributing to DPF faults don't necessarily result in the DPF requiring replacement.
A maintained DPF is capable of 200,000 + kms before removal for correct cleaning or replacement.
How much does it cost to clean or replace a DPF?
First, a warning: DPF work MUST be carried out by an experienced, qualified mechanic using the correct equipment to refit and reset the DPF.
Once the initial fault has been confirmed, the DPF should be removed and either cleaned using a recommended cleaner or be cleaned by a DPF cleaning company.
A good DPF cleaning company must have at least 5 years of successful cleaning experience.
They can also determine if the DPF is in fact damaged internally.
A mechanic can test the DPF on the vehicle to determine if it is blocked.
They cannot confirm if the DPF is collapsed or melted internally creating the blockage.
The average clean for a passenger vehicle is approximately $600.
There is a broad range of vehicles fitted with DPF's.
Manufacturers vary their designs quite regularly, so it is difficult to determine which brand of DPF is fitted to any one car brand.
Due to the DPF being regarded as the most regulated emission component on motor vehicles, they do not expose whom the DPF manufacturer is.
These considerable lengths reduce the risk of 'cheap and lesser quality' copies gaining accessibility to the market.
The cost for replacement of OEM (Original Equipment Manufacturer) DPF's for a passenger vehicle is anywhere between $800 and $8000.
Aftermarket options are suitable to replace an OEM DPF.
They can range from $800 to $6000.
Only purchase from a reputable seller.
Recommended aftermarket brands include Zetti Emissions, Delphi and Rhino.
Our industry has seen too many cheap alternatives causing catastrophic engine failures.
Top 10 diesel vehicles fitted with DPF's and sold in Australia:
Holden Colorado (OEM Replacement DPF $800)

Mercedes ML & GL fitted with AdBlue (another topic in itself!)
It's always a good idea to get a qualified mechanic to organise your DPF replacement, as they'll know the most appropriate option.
You can easily find, compare and book a high quality, fully qualified mechanic on AutoGuru.
It's super easy, and just takes a couple of clicks!

Clinton Brett is a qualified Heavy Vehicle Mechanic and Diesel Fuel Injection Specialist.
In 2013, he established Diesel Help Australia, an innovative business providing cost effective diagnostic and repair solutions for the automotive industry.
DHA delivers on-vehicle common rail diesel diagnostic training across Australia to the light and heavy industries.
Clinton is a Technical Writer for The Automotive Technician, Australian Workshop Manager and Australian Diesel Mechanic Magazine, as well as the Diesel Guest Speaker for the AAAA Conventions for the last 3 years.