Did you know: You have the freedom to choose who services and repairs your car

Updated 18 May 2022
Rowan Johnstone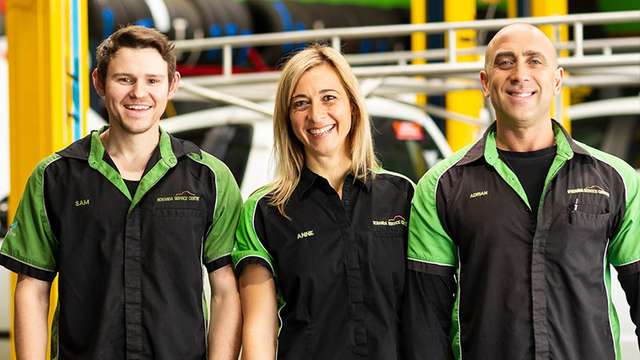 AutoGuru working to support consumer choice
A whopping 39% of Australian consumers feel that they do not have a choice when it comes to choosing a service provider to complete their regular vehicle logbook servicing. Are you one of them?
According to research conducted by the Australian Automotive Aftermarket Association (AAAA), these consumers have been led to believe that they must return to their original place of purchase to get routine maintenance completed in order to retain their manufacturer's warranty. Nope, this ain't right!
The Australian Competition and Consumer Commission (ACCC) has advised that your favourite independent (yet fully qualified) mechanic is able to service and repair your vehicle without affecting your consumer warranty rights.
However, this does all rely on the work being completed by a qualified mechanic and that fit-for-purpose parts are used.
An example of how manufacturers are attempting to shut independent workshops out of servicing new cars is the introduction of eLogbooks.
Access to these eLogbooks has been restricted preventing independent workshop from being able to record completed scheduled services.
Whilst the AAAA is spearheading initiatives to make the sharing of manufacturer servicing and repair data mandatory, including access to eLogbooks, bespoke measures may need to be implemented in the meantime to ensure that your warranty claim, if and when you make one, goes smoothly.
The good news here is that both sides of politics are supportive of a Mandatory Code for data sharing and have made it part of their policy.
The new Mandatory Code is set to be finalised in 2019 and it shouldn't be long until your local mechanic has access to the same technical information about vehicle servicing that dealers do, all in real time.
Whilst you can already take your car to your local mechanic for a logbook service and retain your warranty rights, this data-sharing policy change will help promote fair competition and better service experiences for customers.
Remember, the easiest way to book a car service is through AutoGuru.
Fully qualified mechanics, instant quotes and a super simple online booking experience, all just a click away.

Written By
Rowan Johnstone
On weekends you'll probably find Rowan in the garage with his Dad restoring a 1958 Ford Star Model Customline or enjoying a cruise through the Gold Coast hinterland on his Suzuki GSX-R600.
Despite his passion for being behind the wheel (or handlebars), he looks forward to the day when he can commute to work in his own driverless car.