Best high performance brake pads - Bendix Ultimate+

Updated 19 Apr 2021
AutoGuru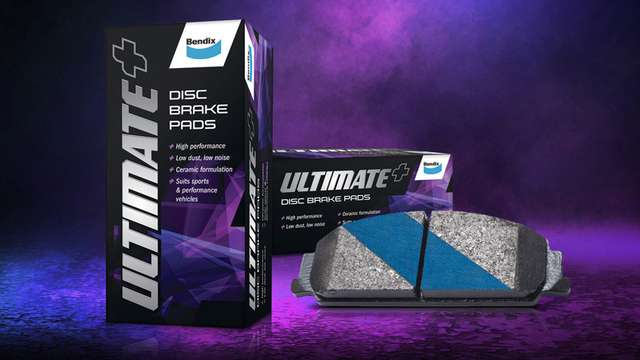 Bendix, the market-leading brake specialists, have released their most recent disc brake pad product, the Ultimate+ high-performance pads.
These pads are designed to perform at the highest levels, whilst omitting low dust.
The Ultimate+ range is a step above the current Ultimate range from Bendix. Fitting Ultimate+ pads to your car will see you enjoy greater stopping power, thanks to an advanced ceramic formulation which also helps keep your wheels cleaner with the advantage of low dust generation.
The Ultimate+ pads also boast lower braking noise and greater resistance to brake fade at higher temperatures. Even under the most extreme conditions, such as the end of a hot lap, the Ultimate+ pads will deliver a consistent brake pedal feel, giving you absolute confidence in your car.
These new brake pads have been designed to be used with slotted rotors and have incorporated the Bendix Blue Titanium Stripe for instant friction without needing to go through a brake bedding process when installing them.
For noise and vibration reduction, the Ultimate+ brake pads come with the Bendix proprietary brake shims, which feature nitrile rubber coating.
Bendix Australia engineers continue to draw on their latest OEM research and development experience to bring the most advanced products to the aftermarket.
Visit Bendix to find out more about the Ultimate+ performance brake pads.
Bendix also offers brake pads that are suitable for any driving style, check out their entire range here!

AutoGuru is Australia's largest online marketplace for booking automotive services.
We've got a passion to remove the stress, hassle and ambiguity from booking automotive servicing and repairs, both for the mechanic and the motorist.