Bendix launches Ultimate 4WD™ Sports & Performance Disc Brake Rotor range

Owners of off-road vehicles looking to enhance the braking performance and safety of their four-wheel drives, now have a much wider choice of rotors following the release of Bendix's dedicated new Ultimate 4WD™ Sports & Performance Disc Brake Rotors.
Certain Ultimate 4WD™ Sports & Performance Disc Brake Rotors had previously been available to owners, but only as part of the Ultimate 4WD™ Brake Upgrade Kits, not as standalone items, so the new range increases accessibility to these components while broadening the overall range.
Along with offering rotors to suit a wide selection of early and late model four-wheel drives, a key benefit of this release is that it was developed specifically to suit the added requirements of demanding off highway work and hard working tow vehicles.
A key benefit of the range is the adoption of four-wheel-drive specific metallurgy which increases rotor strength at elevated temperatures while also providing high wear resistance – this increases overall rotor durability and reduces the chance of warping when very hot. Having dedicated four-wheel-drive metallurgy also means there's no performance compromises.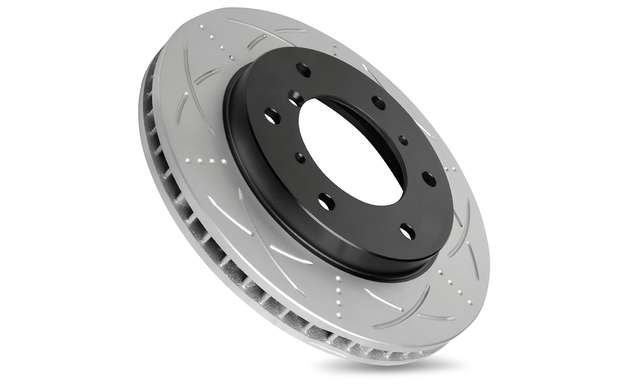 Ultimate 4WD™ Sports & Performance Disc Brake Rotors also feature high efficiency cooling pillars, which have been designed to channel cool air into the rotor, expelling hot air faster and increasing the resistance to thermal cracks. Along with more effectively and expelling heat, the pillars minimise the chance of rotor distortion and deliver improved braking feel.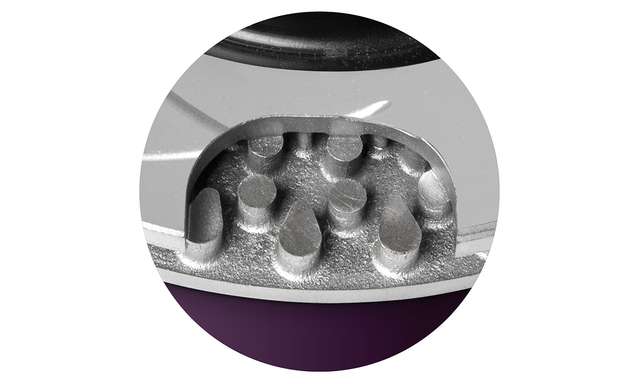 Additional braking performance in this range is achieved through Bendix's Diamond Tip Slot technology. This feature uses specially designed slots and V-shaped simples on the rotor surface to expel gasses, dirt and water more efficiently. The system also keeps the brakes primed for the next corner or decent, and by using dimples at a precise depth rather than holes, greater braking power is achieved while retaining the strength of a solid rotor.
The Ultimate 4WD™ Sports & Performance Disc Brake Rotor range is ideal for four-wheel-drives that carry the additional weight of accessories and payload, run larger tyres – which require additional braking force to stop – or for drivers who regularly tow caravans and trailers. Some owners of standard four-wheel drives may choose these rotors simply to provide them with the additional peace of mind of extra stopping power for everyday driving.
Along with providing extra braking performance and durability compared to standard disc brake rotors, the new Bendix rotors maintain OEM levels of refinement and offer quiet operation, noise suppression and reduced NVH, with all products manufactured using SAE J431 material standards.
To aid installation efficiency, Ultimate 4WD™ Sports & Performance Disc Brake Rotors also feature Bendix's 'SwiftFit' surface protection, which allows the rotors to be fitted immediately once removed from the packaging without the need to clean the anti-rust oil coating on the surface.
SwifFit surface protection also prevents corrosion of the rotor resulting in a longer shelf life, longer fault free service and a rust free rotor hat which is often visible behind open alloy wheels to maintain aesthetics.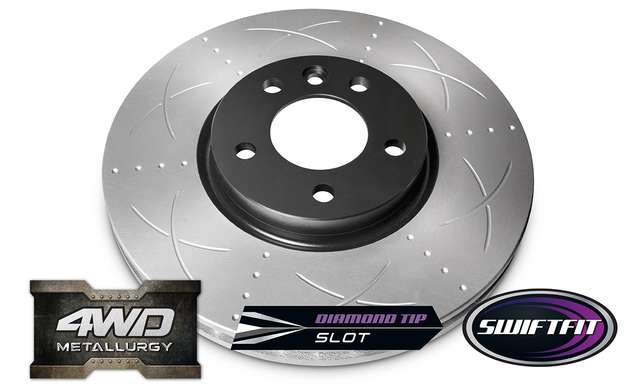 Ultimate 4WD™ Sports & Performance Disc Brake Rotors are perfectly combined with Bendix Ultimate 4WD™ Brake Pads and are available for a wide range of marques including Chevrolet, Ford, Holden, Infiniti, Isuzu, Jeep, Land Rover, Lexus, Mazda, Mitsubishi, Nissan, RAM, Toyota and VW.
To learn more about availability for your four-wheel drive, see the Bendix website or contact your local Bendix stockist, visit www.bendix.com.au/stockists.

Bendix, Australia's leading brake manufacturer since 1955 is part of the international FMP Group, a world leader in brake technology.
FMP's Australian manufacturing operation, based in Ballarat VIC, it is the regional technical centre of excellence in advanced research and development for Asia Pacific and a key original equipment supplier to leading vehicle manufacturers.
The Bendix program caters for the widest range of vehicle applications including 4WD's and heavy commercial vehicles and trailers.
Automotive workshops can select from technically advanced Bendix products including General CT, 4WD/SUV, Heavy Duty, Euro+, Ultimate, Street Road Track, Brake Shoes, Commercial Vehicle, Brake Lubrication, Brake Fluid and Brake Parts Cleaner/Degreaser.