The top 10 tyre brands

Updated 18 Jan 2023
Rowan Johnstone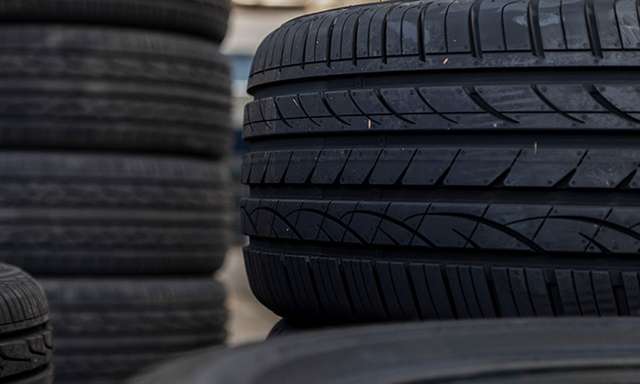 Tyres. We all know what they are and we're probably aware that while they might all look similar - black, round, rubber circles that sit at the corners of the car - there are many different types, each designed to function in a certain manner depending on the vehicle we drive, the terrain we drive on, and the performance we expect.
They are the only component of a vehicle that actually touches the ground and as such their importance cannot be overstated - a set of good quality tyres fitted to your car is just about the most crucial safety feature there is.
So, who is designing and making these tyres? No doubt you've heard of some brands such as Bridgestone and Michelin, but what other manufacturers are out there? What are the top brands?
1. Bridgestone
Bridgestone is a Japanese tyre maker and the largest tyre manufacturer in the world. The company covers all the bases, from high-performance race tyres all the way down to the most economical, light-duty tyres, and everything in between. Bridgestone has a rich history at the highest level of motorsport around the world including being a provider to Formula One (F1) from 1997 to 2010 and for the minor categories such as F2 and F3 since the 1980s for a number of seasons.
They were also once the sole tyre supplier to MotoGP, until the end of 2015. Firestone, a subsidiary of Bridgestone, has been the sole tyre provider to the IndyCar Series since 2000.
The company has some 180 manufacturing plants and R&D facilities in 26 countries and sells its products in more than 150 countries. In Australia, Bridgestone enjoys a solid reputation - in 2019 it was announced as the Reader's Digest Most Trusted Tyre Brand, for the sixth year in a row!
2.Michelin
This tyre manufacturer from France is another global player in the industry, providing tyres to more than 170 countries. Michelin was incorporated in 1889 with their initial efforts being centred around creating a pneumatic bicycle tyre that did not need to be glued to the rim. The company has been an innovator in the industry and was behind the design and development of the radial tyre. The company has had a heavy involvement in motorsport and are currently the sole tyre provider for the MotoGP.
They were also on/off competitors in the F1 up until the end of 2006. Today, as well as manufacturing tyres for cars, Michelin cover everything from bicycles to space shuttles! Oh, and if you are looking for the very best place to scoff some posh food - Michelin is the company behind that star rating system you may have heard about.
3. Goodyear
Goodyear is an American company and that country's top-selling tyre brand. Established 1898, Goodyear began by manufacturing bicycle and carriage tyres. Less than 100 years later, they were making tyres used on the moon by NASA. Goodyear has had heavy involvement as a tyre supplier in F1 and still retains the mantle of most successful F1 tyre supplier, despite last being involved in 1998.
Currently, Goodyear is the sole tyre provider for the National Association for Stock Car Auto Racing (NASCAR). Annual sales of more than $US15 billion ($AU21.5 billion) highlight Goodyear as a real industry heavyweight.
4. Pirelli
If you're an Aussie who braves the late nights and early mornings to tune into the F1, you'll be very familiar with the Italian company Pirelli. Their tyres are the staple in team garages and have been since 2011 when F1 decided to introduce a control tyre for every team. Pirelli are currently locked in to be the tyre provider for F1 until the end of the 2023 season.
It turns out they're also very popular with the average joe's around the world, despite many of us not owning Formula 1 cars. Founded in 1872, Pirelli is recognised the cutting edge technology and high-end quality of its products. in 2015 Pirelli was bought by Chinese company ChemChina - who remain a major shareholder.
5. Apollo tyres
Apollo tyres is the first brand in our list without an extensive motorsport history and, having been founded in 1972, is relatively young compared to other big tyre players. That hasn't stopped them from becoming one of the biggest tyre manufacturers in India or from gaining some serious traction around the world where today they export to over 100 countries.
Despite this, 70% of their revenue is generated within their home market, where their affordable yet quality tyres are a hit. 25% comes from Europe where Apollo owns the Vredestein tyre company.
6. MRF tyres (Madras Rubber Factory)
Another Indian tyre manufacturer with a similar story to Apollo. In India, MRF takes the top spot. Globally, it sits just behind Apollo. Established in 1946, MRF are the king of motorbike, moped, scooter and other tyres for two-wheeled vehicles in India, with nearly all manufacturers opting to fit an MRF tyre from the factory.
As well as tyres, MRF manufactures other items including cricket gear, paints and conveyor belts. MRF is heavily involved in motorsport and is the only Indian tyre manufacturer to have created a formula style car tyre, rally tyres and motocross tyres. They're also the Indian tyre company to make aircraft tyres. Today, MRF exports to 65+ countries.
7. Continental
The Germans are known for building quality cars, and their tyre manufacturing is also top-notch standard. The 150-year-old company doesn't just manufacture tyres though. Continental also specialise in brake systems, auto electronics, safety systems and powertrain and chassis components. Their diversity can be seen in the way the company is structured, with the five key business units being Chassis and Safety, Powertrain, Interior, Tyres and ContiTech.
Continental own and sell a large range of subsidiary tyre brands for specialised markets including General for the US and Barum for the EU and Russia. In 2018, Continental bought Kmart Tyre and Auto Service in Australia and its 258 workshops/stores.
8. Dunlop
Dunlop, majority-owned by Goodyear, is also a safe and popular bet with motorists around the world. The high quality shown in Goodyear tyres has been passed on down to it's smaller pal, and Dunlop have some pretty nifty tech in their tyres. Whilst Goodyear owns and operates the Dunlop brand in a lot of western markets - including Australia - Dunlop India Ltd runs the Indian division and many Asian countries. In several Asian countries such as Japan, China and Indonesia, as well as Africa, Russia and the vast majority of South America, Dunlop is operated by Sumitomo Rubber Industries.
In 1972, Dunlop was the first to develop a tyre with steel cord, and then shortly after were the first to develop a puncture-resistant tyre. Dunlop is the tyre of choice for the Virgin Australia Supercar Series.
9. Yokohama
Yokohama is a Japanese company founded in 1917 that is responsible for many 'firsts' in that market. These include the first snow tyre, the first tubeless tyre and the first steel radial tubeless tyre, among others. In Japan, and many other regions, Yokohama use ADVAN branding on their premium performance tyres. Primarily, Yokohama leans towards the performance aftermarket, with their designs looking to appeal to customers with performance as a focus.
This is reflected in their extensive participation in motorsport, equipping many racing cars and motorcycles with ADVAN tyres. The company also manufactures the BluEarth range of tyres aimed at delivering fuel efficiency and performance.
10. Hankook
Hankook, founded in 1941, has its headquarters in Seoul, South Korea. They cover a huge range of tyres for light vehicles and trucks and in doing so produce roughly 92 million tyres per year. Hankook are also heavily involved in producing other auto components such as batteries, brakes and wheels. Currently, Hankook is the tyre provider for the European Formula 3 Championship, as well as other well-known racing series throughout Europe.
Hankook had recently launched a bid to become the sole tyre provider for the F1, starting in 2020, however, were unsuccessful in winning the tender against current F1 tyre provider, Pirelli. Hankook has won the confidence of many car manufacturers, with the company's tyres being fitted as the OEM tyre on many makes and models.
When you're ready for your next set of tyres, it might be worth asking your tyre specialist about these world-renowned brands. Each company on this list has multiple options when it comes to finding a tyre that's right for you, and you can make a safe bet that they'll be of top-notch quality.
Don't forget that AutoGuru makes it easy to search, compare and book a range of awesome, local tyre specialists. Get tyre replacement quotes online 24/7.
Looking to learn more about tyres? Have a read of some of our great tyre-related articles.
Ever wondered what the top tyres are for beach driving? They're right here!

Find out how long your tyres should last before they need to be replaced.

Discover whether it's worth shelling out for more expensive tyres.

Or check out Cheap Tyres Brisbane, Cheap Tyres Sydney, Cheap Tyres Melbourne.

Written By
Rowan Johnstone
On weekends you'll probably find Rowan in the garage with his Dad restoring a 1958 Ford Star Model Customline or enjoying a cruise through the Gold Coast hinterland on his Suzuki GSX-R600.
Despite his passion for being behind the wheel (or handlebars), he looks forward to the day when he can commute to work in his own driverless car.