Instantly book your next

tyre replacement
Get quotes and book with an affordable tyre shop in Brighton Nathan Street
Best

Mobile

Tyre Specialists near Brighton Nathan Street
Connolly motors has been a family owned and operated mechanical workshop since 1951. That is over 65 years keeping families safe in the local neighbourhood. From Toyota to Audi or Holden to Peugeot, we pride ourselves on our ability to handle repairs on any make or model. Our staff are factory trained with over a collective 100 years of experience of most of the major manufacturers (Australian, European, Japanese, Korean) including light truck and buses, diesels and late model European vehicles. We aim to provide an experience that leaves you feeling you received professional, friendly service and value for your hard earned dollar. Our standing in the community has been built over many decades and is very important to us and we aim to protect and enhance that reputation by exceeding your expectations. We know that being without your vehicle is inconvenient, so we offer some solutions. We can offer a lift to and from your home or work and an after hours key drop off service. We know the 'school pick up time' very well and always ensure the vehicle is ready by that time or in other cases, at the very least we return the vehicle to you on the same day. So if it is servicing (warranty, fleet), air-conditioning, safety certificates, auto-electrical, tyres or just general repairs you are in the market for, please contact Tim and his team with any requests or questions you may have.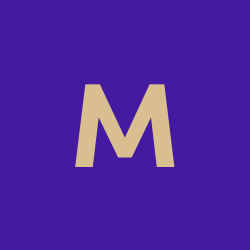 MIA
• Jan 2020
Brilliant customer service. The team constantly kept us up to date with my car progress. We were able to use afterpay which helped immensely. My car was washed and vacuumed which was an excellent bonus. I would most certainly recommend Connolly Motors.
This is a little insight into how this company has become a leader in its field in the northern suburbs of Brisbane, South East Queensland. Sandgate Auto Electrics & Air Conditioning is a family owned and run company which was established by Allan and Susan McArthur in 1973. Being local residents in the area, they built a loyal client almost instantly and the doors were open. The growth of the company has well-exceeded expectations and has now brought the premises to 113 Connaught St Sandgate 4017. The knowledge and research of Allan McArthur have been handed down over a number of years to his son Todd McArthur who now is the proprietor of the company. The Company started as a small operation with very minor resources and now has become one of the most well-known companies throughout Brisbane and Australia for its professionalism and willingness to keep up with the fast developing future of the new age vehicles and accessories. This ranges from motorbikes to marine to RVís to the most technical of diagnostics. The team at Sandgate Auto Electrics & Air Conditioning has the technicians to solve any problem small or large. The vast years of having a Brisbane based local business has brought the opportunity to coincide with many of the automotive associations throughout Australia and Brisbane and have the success of very loyal and pleasurable clients from all over Brisbane and Queensland. The development of sophisticated vehicles and electronics of this day and age has been a very big part in the growth of this very company. Our quality facilities, tools, and staff have the most modern training, outlook, and presentation of a modern company. At any time our team is willing and able to assist you in the most professional manner to repair, service or just simply give advice on any problem as small as a light globe or as big as scan tool diagnoses on the most modern vehicle. We run our company with our very simple slogan Moving with the Times. This reflects not just our work ethic but our whole operation from our equipment to staff training, office, and waiting room facilities, and the corporate image that we offer. We keep our facilities, equipment, and staff up to the highest standard which our clients have come to expect over the years. Warm Regards The Team From Sandgate Mechanical and Auto Electrics and AC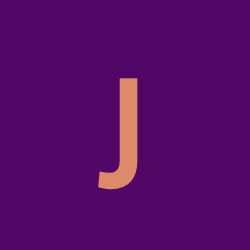 Juann
• Oct 2019
Very good customer assistance! 100% Recommended.
Sorry, we have no mobile tyre specialists here.