*Available at select suppliers. T&Cs apply.
Best Austin Mechanics in Scenic Rim
Here at Woodleigh Automotive we can provide you every form of mechanical needs you require. Whether it's a general service to major log book service, complete engine and gearbox replacements, or diagnostic trouble shooting. We offer it all, at the most competitive prices in the scenic rim! If your not happy with our prices give us a call, and we will work with you to get the best price we possibly can, with the highest quality of workmanship and customer service garenteed everytime. We strive to make your visit to us the best possible experience you will have, from our free pick up and drop of services and complete vehicle inspection reports provided for every type of service, to the little things like complimentary air freshners and tyre shine. We treat every car with the same love and respect that we have for our own, so you can drive off knowing your car is going to be safest and the best it possibly can be. So come and see what we can do for you. We hope to see you guys at our workshop very soon.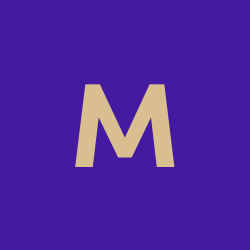 Matthew
• May 2019
Can't fault him always so much help
TMB opened its doors in Beaudesert with over 20 years of tyre fitment experience, it was a natural progression for us to offer a more comprehensive service, our design, innovation and quality spearheaded TMB's amazing evolution into that one-stop-shop for all your vehicles requirements. We want to offer to our Beaudesert and surrounding Scenic Rim communities, a Mechanical service at an affordable price and with excellent service.