Mobile windscreen replacement

Updated 29 Nov 2023
Rowan Johnstone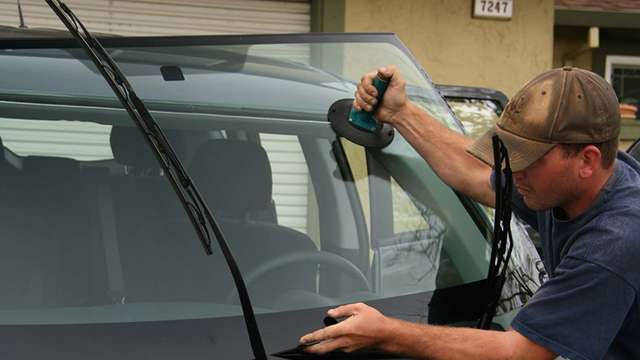 If you're reading this, odds are that the windscreen on your car is in pretty bad shape.
The good news here is that mobile windscreen repair technicians are able to repair or replace your windscreen in the comfort of your own home . . . or at least your own driveway.
More good news: You can get instant, obligation free quotes for a windscreen repair on AutoGuru and it's super easy.
The importance of windscreens
The windscreen is there to protect the occupants of a vehicle from things like dirt, insects, flying objects, rain and, you guessed it, wind.
Modern windscreens are designed to not shatter or break apart in an accident, reducing the danger of occupants being cut by glass, and to assist drivers in being safer behind the wheel.
Despite being built smart and tough, however, windscreens can still get cracks and chips from various forms of impact, and these can affect their structural integrity.
How to tell if you need to replace or repair your windscreen
Essentially, anything that impedes the driver's vision must be repaired.
In Queensland and Victoria, if you've got a crack that's 150mm or longer, or a star-shaped 'bullseye' or 'star' crack larger than 16mm in diameter on the driver's side, you'll be up for a repair or replacement.
The standards in other states may differ slightly.
What to tell a mobile windscreen technician
Your mobile windscreen technician will need to know the following information;
The year, make and model of your vehicle

Whether your car is equipped with rain sensors, in-built antenna, brake/lane assist or forward-facing cameras.

What and where the damage is - location, type and size of crack or chip
How is a windscreen replaced?
Technician removes the trim around the windscreen

Sealant is cut using a wire saw

Industrial-strength suction cups are used to remove the damaged windscreen

Mounting surface is cleaned and new sealant applied

New windscreen is lowered into place and seated

Perimeter of windscreen is re-trimmed

Temporary adhesive tape is applied whilst sealant cures
The whole process can take around 60 to 90 minutes.
How much will it cost?
Windscreen repairs can start from as little as $60, whilst replacements can vary from $250 all the way through to $1000.
This depends on the size and type of damage being repaired, or the type of windscreen that's being replaced.
For instance, the windscreen on a fully optioned European SUV is bound to cost a lot more than the one on a 15-year-old hatchback.
Click here to get a free and instant quote for your windscreen replacement.
Can I drive my car straight away?
Some technicians state that you can drive your car as soon as 15 minutes after installation, whilst others say you'll need to wait up to 24 hours.
The best bet is to double check with your technician before taking your car out for a drive, as it may depend on what work was completed and the products used.
All data gathered in March 2019.

Written By
Rowan Johnstone
On weekends you'll probably find Rowan in the garage with his Dad restoring a 1958 Ford Star Model Customline or enjoying a cruise through the Gold Coast hinterland on his Suzuki GSX-R600.
Despite his passion for being behind the wheel (or handlebars), he looks forward to the day when he can commute to work in his own driverless car.