ADAS provides a high-tech touch of glass

Updated 8 Oct 2019
Michael Jacobson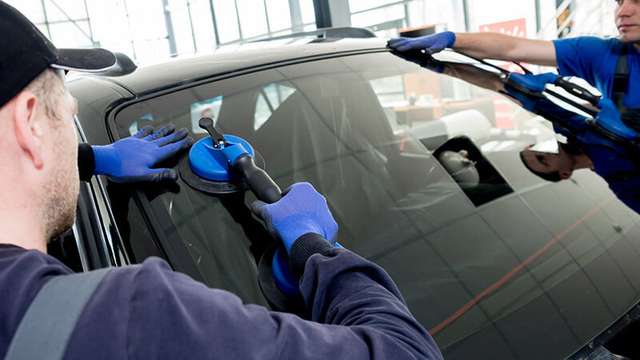 Remember when the car windscreen was just something you looked through?
When the pinnacle of its technical achievement was the wiper/washer combo?
And where Murphy's Law of Motoring dictated that any bug coming to gruesome grief on the glass did so directly in your eyeline?
Today's windscreen is an entirely different kettle of laminated safety glass.
While looking through it remains fundamental – if you believe otherwise, please post your motoring schedule online so the rest of us can be off the road when you're on it – these days the windscreen is also looking at us.
It's hearing us too, and sensing all sorts of other stuff inside and outside the vehicle. (Probably best to stop picking your nose at the lights, OK).
Thanks to Advanced Driver Assistance Systems (ADAS), the windscreen has become an increasingly sophisticated piece of equipment, one housing tiny, tiny camera/sensor/processor technology that is performing a big, big job.
Functions including emergency braking; collision avoidance; lane departure alerts, monitoring of blind spots, pedestrian and vehicle proximity; automatic parking and plenty more – that's where ADAS comes in.
It's a family of systems with one aim: to make driving safer, smarter and smoother.
There are four main types of ADAS;
Adaptive (based on the surrounding environment)

Automated (for functions the driver cannot perform)

Monitoring (such as traffic, tyre pressure, blind spot)

Warning (wake up!)
Like all technology, ADAS isn't infallible, and if something goes wrong you can't just turn it off and on again or check that it's plugged in and switched on at the powerpoint.
There are a couple of main reasons why your ADAS might be on the blink.
As we've said, this is ultra-sophisticated technology and so correct calibration of all its amazing componentry is crucial.
If your windscreen is incorrectly fitted – and we're talking millimetres here – it may affect your ADAS.
A more immediate indication is if your windscreen has been cracked or smashed.
The question is: is it difficult/costly to replace a windscreen and recalibrate the ADAS?
The answer is that the intricacy of ADAS means windscreen replacement and recalibration is more complex than in the old days.
Variety is another factor, because not all systems are the same.
Reputable service providers reckon ADAS recalibration should be integral to windscreen repair and replacement.
Ensure the repairer you choose has the necessary expertise and equipment.
Ask about warranties too.
As for cost, it varies and that's why we're here at AutoGuru, to provide you with options to inform your decision.
Just remember, the windscreen is not just a windscreen any more. With ADAS, it's vision on a mission.
If you're in need of a windscreen replacement or repair, you've stopped by the right place. 
AutoGuru lets you compare a range of windscreen repairers, allowing you to make the most suitable decision for your windscreen needs. 
Don't let your chipped or damaged windscreen turn into a bigger problem, grab a quote! 

Written By
Michael Jacobson
Michael Jacobson is an award-winning Queensland-based writer.
His appreciation for motoring began as a young journalist covering racing from Simmons Plains in Tasmania.
Over the years he has interviewed many Australian and international motoring greats.
He has also been driven around Lakeside Raceway at ferocious speed, circumnavigated the Gold Coast Indy circuit at more than 200kmh and managed to squeeze 365,000 kilometres out of a Toyota Starlet.