5 benefits of using a mobile mechanic

Updated 22 Nov 2021
Joel Ilton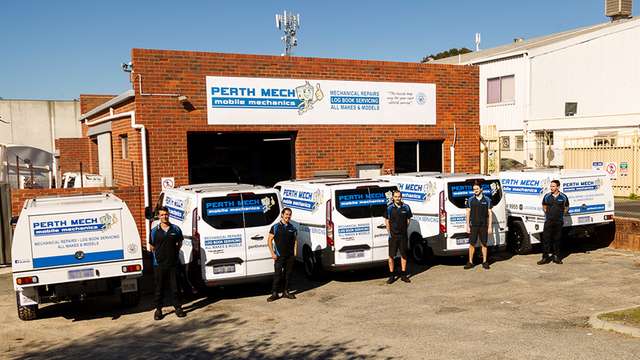 We all know that the vehicles we drive require periodic maintenance to keep them operating at 100%, but sometimes life can get in the way. Work, family and many other factors can take precedence over taking our cars to the mechanic to have servicing and repairs carried out. Having to take a day off work to drop the car off and wait around until it's completed, or work out a way to get to and from work as well as doing the school run can make the idea of visiting the mechanic shop a daunting thought.
But, there is a solution to all this - mobile mechanics. Mobile mechanics usually operate from a fully stocked van or utility, and can perform almost all the same tasks that traditional bricks and mortar mechanical workshops can. Here are 5 benefits of using a mobile mechanic for your next service or repair.

1. They come to your home or workplace
The most obvious benefit of using a mobile mechanic is that they can work on your car at your home or while you are at work. As long as you have a flat, safe area away from main roads, a mobile mechanic can carry out servicing and repairs, leaving you to continue your day at home or work without having to worry about getting to and from the workshop.
2. They can come to you when you are broken down
If your vehicle has left you stranded on the side of the road with a flat battery, or something more serious, a mobile mechanic can make their way out to you and may even be able to fix your vehicle on the spot, saving you from paying for a tow truck to your nearest workshop and then waiting for them to have an opening available to look at your vehicle.
Mobile Mechanics - What you need to know and do
3. They can carry out almost all servicing and repairs on site
Mobile mechanics are fully qualified to carry out the necessary repairs on your vehicle, from brakes to timing belts and everything in between. There can be some repair jobs that they are unable to carry out, such as repairs that require a hoist, but the mobile mechanic will be able to inform you of these repairs and can often organise a workshop to carry these larger jobs for you.
Mobile Mechanics- What to look out for when choosing a mobile mechanic
4. Mobile mechanic services are often cheaper than their workshop counterparts
Due to not having large overheads that are common with workshop, mobile mechanics can often pass these savings on to you when you have your vehicle serviced or repaired by them.
5. You can oversee the work carried out
When you drop your vehicle off at a workshop, you may not be able to see what is happening on it, whereas with a mobile mechanic, you can speak to them during the process, and go through any parts or components that require replacing with the mechanic - although keeping your distance when the mechanic is working under the vehicle is advisable so they are not distracted.
So next time your vehicle is due for a service or repair, consider using a mobile mechanic - like one of the highly-rated mobile mechanics here on AutoGuru - to have your vehicle serviced at your home or work.

Finding a passion for cars from a young age, Joel carried out work experience as a mechanic whilst at school before starting an apprenticeship after finishing year 12.
Joel is now the Workshop Manager at Robina Volkswagen.